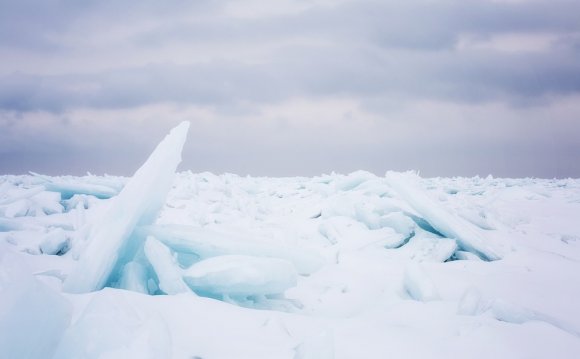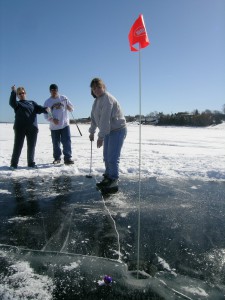 Grab your flannel, fleece and golf clubs… Yes, you read it right! You don't have to leave the Midwest this winter to enjoy a mind-blowing round of golf. St. Ignace Visitors Bureau shares five reasons you can't miss the one-of-a-kind U.P. Ice Golf Scramble.
Dying to get back on the links for a round of golf? Want to keep your swing in shape but don't have the budget to search for warm weather? The U.P. Ice Golf Scramble, Feb. 27-28, will reunite you with your favorite pastime – complete with five St. Ignace twists.
1. The Next Best Thing to Fireflies
Remember the fun of chasing fireflies on a summer night? Combine that memory teeing off after sunset and you've got the Glow Ball Challenge. Participants will spend Friday evening trying to land their glow-in-the-dark ball closest to the pin for special bragging rights and the chance to win an exclusive tour of the Mackinac Bridge towers. They'll also enjoy beer tasting and live music. Definitely more fun than fireflies.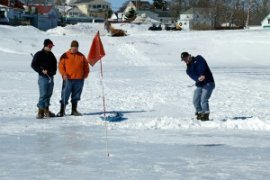 2. Our Greens are White
Forget about those pesky sand traps. Let St. Ignace introduce you to a new course and a new twist on your favorite pastime. Anyone can say they shot the back nine, but how many of your friends can say they played on 12 plus inches of Great Lakes ice?
3. A Fun and Level Playing Field
Literally and figuratively – this outing offers a level playing field. Literally – because the lake surface is as level as Mother Nature can make it. Figuratively, because we've constructed an event that places the emphasis on fun. Saturday's outing is a two-person, best-ball scramble, which is our way of saying that even if you've never golfed in your life, partner up and take a swing at a winter adventure. No handicaps. No pros. Just fun.
4. Go to the Extreme
Golf is traditionally a quiet, relaxed sport. But in this age of amped-up activities, bucket lists, and thrill-seeking, what could be more extreme than playing through atop 20 fathoms of icy cold waters? St. Ignace has a long history of using the frozen Great Lakes as a playground – from snowmobiling to pond hockey championships – but if you haven't golfed Huron, you haven't taken full advantage of the state's winter wonderland,
Ice golfers can forget about the preppy polo shirt or the golf knickers. Pack your thermal underwear, your fleece and anything else that can provide layers of warmth. Make sure you have a touk (a knitted winter hat) or a Stormy Kromer (a stylish wool cap made in the Upper Peninsula) and remember your sun glasses because St. Ignace is known for beautiful winter sunshine!
YOU MIGHT ALSO LIKE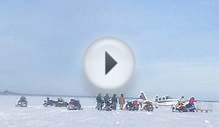 Plane makes emergency landing on frozen Lake Huron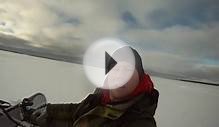 Kiteboarding on the frozen Lake Huron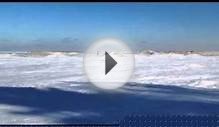 Puppers playing on frozen Lake Huron
Share this Post