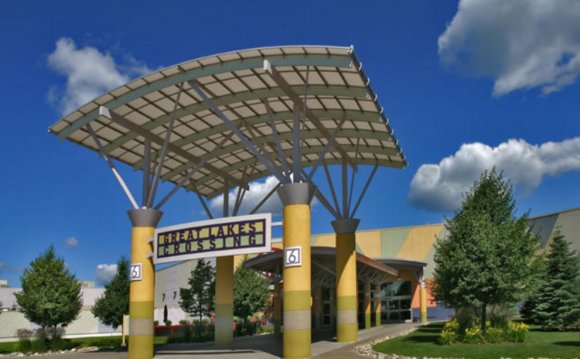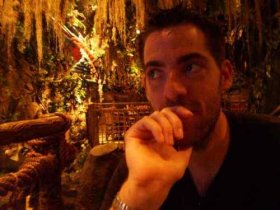 Shahrooz Kamali of Rochester Hills was patient with his Black Friday shopping, sleeping in until about 9 a.m. before making his way to Best Buy in Auburn Hills.
After comparison shopping online in advance, he found the best deal for the 60-inch TV, Blu-ray player and soundbar he was looking to add to his home theater could be had at the electronics retailer which still had plenty in stock when he arrived about an hour later.
"We've been thinking about doing this for six months, " he said as he loaded the items into his vehicle. "It's not something that's time sensitive."
Kamali said he planned to install the equipment when he arrived home.
Advertisement
"My kids will probably be watching cartoons on Netflix while I inspect the quality, " he said.
Across the street, thousands flocked to Great Lakes Crossing Outlets in the overnight hours. Some remained late Friday morning.
Brett Dooley, of Detroit, along with his friends, arrived at the outlet mall around 2 a.m. Friday, Nov. 27. By 10 a.m., he had bags full of shirts, pants and shoes, but he was eager for more shopping.
"I'm still waiting on Cyber Monday, " the teen said.
Friend Mike Miller, also from Detroit, did not sleep Thursday night and said he prefers shopping in stores rather than online.
"I'm terrified of identity theft, " he said.
Teresita Monroy trekked from Dearborn Heights with her 13-year-old daughter, Alexa, and a friend.
"She has spent more of my money than her own, " Monroy said of the eighth-grader, who was nowhere to be seen, leaving her mother with several bags containing her morning haul.
Monroy and company arrived around 7 a.m. in search of purses and clothes.
"I refuse to come out on Thanksgiving, " she said, adding online shopping offers more of a variety, but she prefers to shop in person.
Lisa Bui, of Rockford, shared that sentiment as she shopped for her three children.
"I'd rather go to the store and touch and feel it. You also don't have to ship to return (gifts), " she said.
Stores at the northern Oakland County destination opened at 6 p.m. Thursday and were expected to remain open to holiday shoppers until 10 p.m. Friday — making for 28 consecutive hours of availability.
Mall general manager Steve Berlow estimated some 20, 000 shoppers visited the outlet mall during the overnight hours Thursday into Friday morning. Rainy weather Friday was expected to keep crowds flocking to the mall, he added.
The National Retail Federation stressed the holiday season is a marathon and "several" other important weekends remain.
"Retailers have done a tremendous job meeting the customer in the middle this holiday season, giving them both an unforgettable in-store experience that is still critical to any retailer's success, and a unique opportunity to find great deals without ever having to leave home through mobile and online promotions, " the trade group said in a Friday statement.
Great Lakes Crossing Outlets is expected to be open from 9 a.m. to 10 p.m. Saturday, Nov. 28 and 9 a.m. to 7 p.m. on Sunday, Nov. 29.
Share this Post