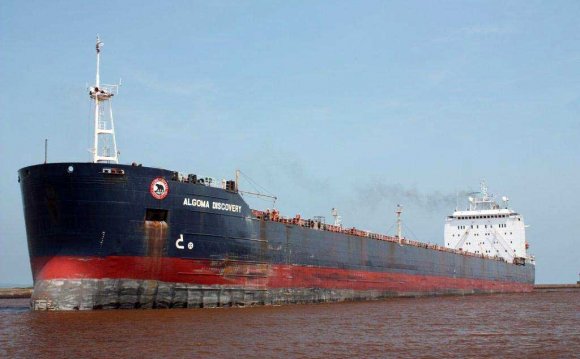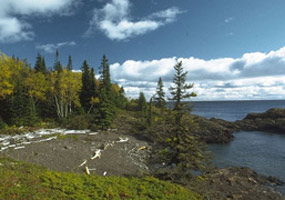 Isle Royale National Park
NPS photo
Isle Royale National Park, Michigan
Isle Royale's physical isolation and primitive wilderness challenged human use for centuries; ironically today it has become the Island's main attraction. Accessible only by boat or seaplane, visitors come to experience this island park through hiking its trails, paddling its inland waterways, exploring its rugged coast, or venturing into the depth of its shipwrecks.
Porcupines Mountains Wilderness State Park
Mary Dettlof photo, Michigan State Parks
Porcupine Mountains Wilderness State Park, Michigan
As Michigan's largest state park, the 60, 000 acres of the Porcupines Mountains comprise one of the few remaining large wilderness areas in the Midwest.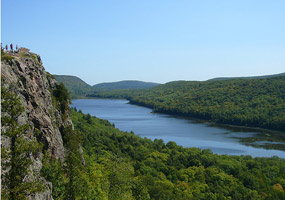 Towering virgin timber, secluded lakes, and miles of wild rivers and streams make a visit to the "Porkies" a trip to remember.
Apostle Islands National Lakeshore
Apostle Islands National Lakeshore, Wisconsin
Along windswept beaches and cliffs, visitors experience where water meets land and sky, culture meets culture, and past meets present. The 21 islands and 12 miles of mainland host a unique blend of cultural and natural resources. Lighthouses shine over Lake Superior and the new wilderness areas. Visitors can hike, paddle, sail, or cruise to experience these Jewels of Lake Superior.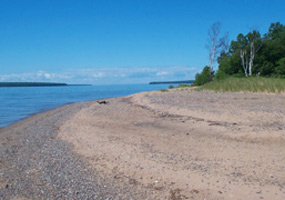 Split Rock Lighthouse State Park
Minnesota Historical Society photo
Split Rock Lighthouse State Park, Minnesota

Shipwrecks from a mighty 1905 November gale prompted this rugged landmark's construction. Completed by the U.S. Lighthouse Service in 1910, Split Rock Light Station was soon one of Minnesota's best known landmarks. Restored to its 1920s appearance, the lighthouse offers a glimpse of lighthouse life in this remote and spectacular setting.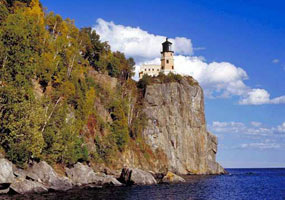 Grand Portage National Monument
Grand Portage National Monument, Minnesota

Travel into the past to discover the present. Explore the history of Ojibwe people and the North West Company of the North American fur trade. Follow pathways into a distant time. Take in the sights and smells of a bustling depot reconstructed over its original footprint. Listen for the echo of the drum over Grand Portage Bay.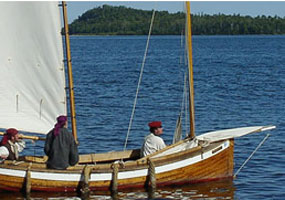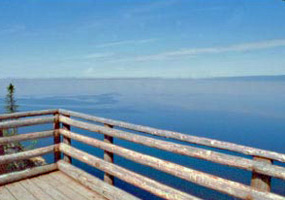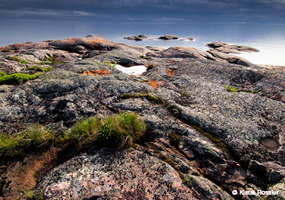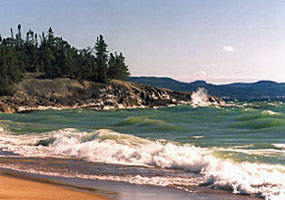 Share this Post