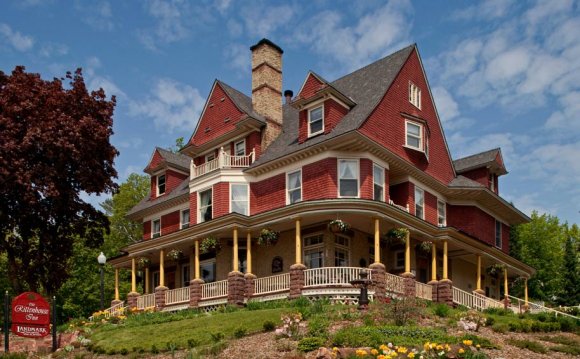 Nestled at the base of, 3 miles south of Bayfield, Wisconsin, Big Top overlooks Lake Superior and the Apostle Islands National Lakeshore. Our summer schedule includes performances by renowned national, regional and touring musicians and runs from mid June to early September.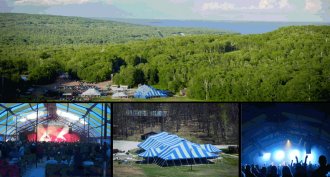 On balmy summer nights the tent sidewalls can be lifted and people may sit outside and even up on the hillside. The sound is superb and on clear nights you can see the Milky Way and sometimes even the Northern Lights!
Our Mission Statement
Lake Superior Big Top Chautauqua exists to provide year-round cultural activities that are both entertaining and educational with emphasis on excellent performances that celebrate history and the environment.
Our primary strategies to accomplish our mission are:
Producing original historical musical theater

Presenting internationally acclaimed artists

Showcasing local and regional performers

Producing Tent Show Radio – radio network program

Promoting & presenting BTC performances on tour

Conducting arts and education outreach programs
, is a weekly one hour program reliving the highlights of shows from the previous season at the Big Top stage. It is online and aired on public radio stations throughout the country with its host, Michael Perry. During intermission of each show, Mike spins a story "from the backstage dressing room, with the one lonely little light bulb burning." Topics range from Mike's battles with trees, to the behavior of rogue chickens, to the search for hope while stoking a wood stove in the darkness.
LSBTC 2015 Board of Directors
Kim Ogle
Larry Gansluckner, Secretary
Therene Gazdik, Treasurer
YOU MIGHT ALSO LIKE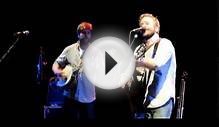 Trampled By Turtles 6-15-12 Lake Superior Big Top Chautauqua c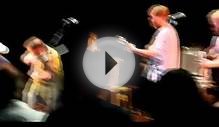 Trampled By Turtles 6-15-12 Lake Superior Big Top Chautauqua j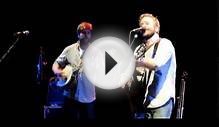 Trampled By Turtles 6-15-12 Lake Superior Big Top Chautauqua h
Share this Post