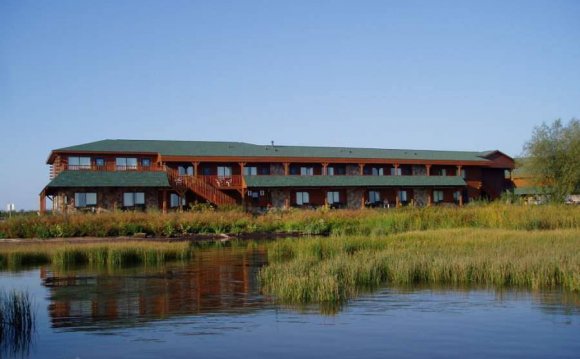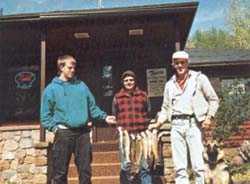 Fishing
Enjoy 23, 161 Acres of Water, 966 Lakes, 400 Miles of Streams
May, June and September for the Best fishing!
SPRING AND FALL FISHING PACKAGES
2 People 3 Nights in a modern lake-side cabin
2 Full Days of Fishing with a Personal Guide
and a Friday Night Fish Fry & 3 Breakfasts
All for only $895.00
WE CAN ALSO FULLY CUSTOMIZE A FISHING TRIP TO MEET YOUR NEEDS!
PLEASE CALL 715-372-4299 SO THAT WE CAN ASSIST YOU PERSONALLY.
World Class Fishing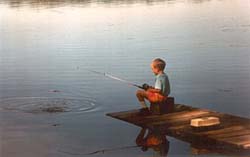 Our area offers almost every type of fishing experience — from deep water trolling for lake trout and salmon to spring-running steelheads and cohos to smallmouth bass and walleye fishing near Ashland in Lake Superior — from musky, northern pike and walleye fishing to bass, panfish and trout in numerous inland lakes and streams.
There are good to excellent boat ramps or launch facilities along the coast of Lake Superior from Port Wing to Ashland and throughout the area on inland lakes. There are many charter and guide services available for those who want an exciting fishing experience on Lake Superior.
Fishing Hotlines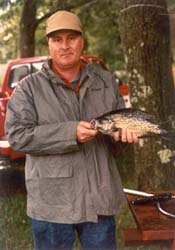 Lake Superior Region
Anglers All, Ashland/Chequamegon Bay:
(715) 682-5754
Outdoor Allure, Washburn/Chequamegon Bay:
(715) 373-0551
Inland Lakes Region
Northern Lure, Glidden:
(715) 264-3677
Brian Long, Glidden:
(715) 264-4974
Sunny Point Resort, Barnes/Eau Claire Lakes:
(715) 376-2777
Mr. T's, Iron River/Delta:
(715) 372-4356
Bear Country Sporting Goods, Drummond:
(715) 739-6645
Brule River Classics, Brule:
(715) 372-8153
Hayward Fly Fishing Company, Hayward:
YOU MIGHT ALSO LIKE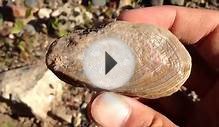 Finding a Couple Lake Superior Agates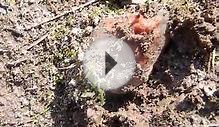 Lake Superior Agate 4/22/2014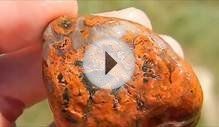 Lake Superior Agate leftovers
Share this Post