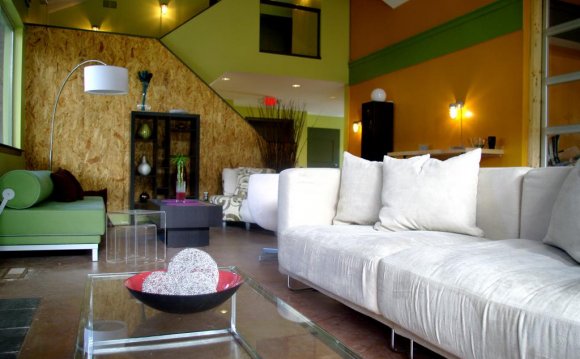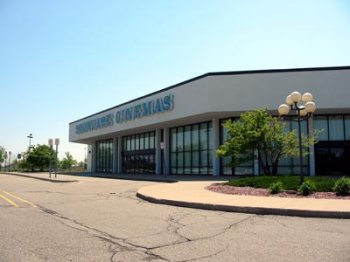 The show must go on: Showcase Cinemas lot demolished to make room for exciting developments

by Mike Espejo, Coordinator of Community Promotion
Sometimes businesses succeed. And unfortunately, sometimes they fail. Standing like monuments of the past are the abandoned lots and buildings that were owned, occupied and maintained by once-thriving enterprises.
Auburn Hills was home to one of the most well-known of these forgotten lots in the area- the old Showcase Cinemas building on North Opdyke Road, a dilapidated eye-sore visible from a heavily-traveled stretch of I-75.
Until now.
The site was recently leveled to make room for a new business park by Novi-based Amson Dembs Development, Inc. The planned 21-plus acre high-tech business park is exactly along the lines of what the city was hoping would be built in the long-abandoned spot.
"Our community envisioned a beautifully landscaped high-tech park for that property since the day the theater closed 11 years ago, " says Auburn Hills Community Development director Steve Cohen. "This blockbuster project is generating a lot of buzz around town."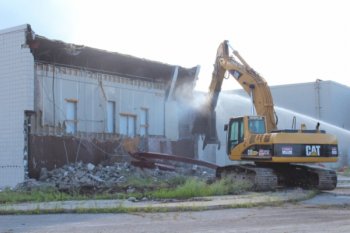 "Amson Dembs Development is pleased to take a prime site that has sat vacant for so many years and turn it into a high-end business park that will continue to fuel the economic development and growth of Auburn Hills, " said Ryan Dembs, president of Amson Dembs Development. "This is our first development project in the City of Auburn Hills and we look forward to contributing to the energy and vitality of this community."
On July 15, the site's demolition began, with the first phase of construction on the project planned to last 10 to 12 months.
The first project announced for the site is a new corporate headquarters for GKN (Driveline and Sinter Metals) who have been located in Auburn Hills since 1986. Their current office on University Drive has more than 300 employees, with an additional 50 more employees expected to be hired on when they move to the new location, a 168, 000 square-foot building situated on the north half of the old Showcase lot.
History of the site
The history of the site goes back to 1948 when it was originally the site of the Blue Sky Drive-In. The late 80s saw the heyday of multi-screen theaters, and the site changed ownership to become Showcase Cinemas. Showcase was one of the most popular movie theaters in the area until the AMC Star and Great Lakes Crossing came into town in late 1998. Unable to compete with the new amenities that modern theaters like AMC Star were offering, Showcase's owners National Amusement closed a number of their theaters, including the Auburn Hills location that was until now shuttered for over a decade.
We will continue to follow the construction of this new project on the City's social media and blog sites, including Developing Thoughts, our Community Development Blog . Find us on Facebook and Twitter @AuburnHillsMI.
Share this Post