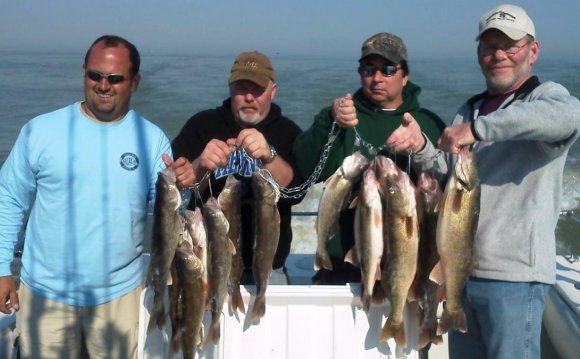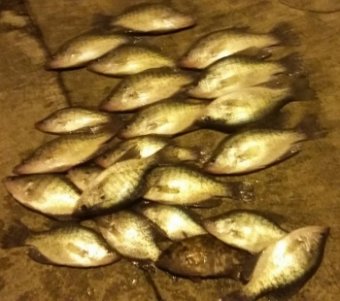 Coe Vanna offers current Lake Erie fishing reports from Port Clinton, Ohio. Before you go fishing check here for our updated fishing reports for walleye-bass and perch. Covering the United States waters and Canadian waters of Lake Erie from Port Clinton, Ohio to Toledo to Detroit including the Western Basin reef complex - Bass Islands - Kelly's Island - Pelee Island and east to Lorain
2015 Lake Erie Fishing Reports Port Clinton
You can use our old reports to help you decide when will be the best time for you to visit Lake Erie and meet your personal fishing goals.
We will recommend the best areas to fish during your charter with us. Ohio waters APRIL MAY JUNE JULY Come August the walleye are on the move east so we give you the option to fish Canadian or Ohio waters in August Sept and Oct. At times the walleye bass and perch fishing can be substantially better in Canadian waters. Coe Vanna Charters gives those of you who want to go the extra mile the opportunity.
Purchase Canadian fishing license instantly on line same day with this link.
www2.on.wildlifelicense.com
When we fish Canadian waters you do not need a Ohio license.
YOU DO NOT NEED A PASS PORT TO FISH CANADIAN WATERS
Night bite for walleye continues for the pier fisherman. Huron Pier, Sandusky-Battery Park, Mizureks, Catawba State Park, Lake Side, Port Clinton Pier to name a few. Piers with deep water access near and especially river mouths which naturally attract lots of bait such as Huron and Portage Rivers. Crank baits right at dusk until about 10 Pm. Fish with what you believe in. My favorite is Huskey Jerk blue and chrome and Rip Stick clown shallow runners. Lots of female walleye and lots of trophy's as the large females are eating for more than one they are loaded with eggs. Which puts the walleye at their heaviest weight between now and spawning which will start in late March. Pier fishing is spotty if you hit the right place on the right night - all is well. Dont forget your minnows and a crappie rig or two. Fishing the boulders and docks can produce nice slab crappies a bonus while waiting for the walleye to arrive!
Slow Trolling crank-baits just about any where along the outside shelf drops both day and night from the mouth of the Huron River to Newman's Reef, Battery Park - the freighter channel to the coal docks along the Marble Head shore line Catawba Island Green Rattle snake and the out side shelf from G can to A can. The western basin is loaded with walleye staging for winter.
Trophy walleye pier fishing
Slab crappies after dark
Lake Erie Walleye are biting pier fishing. Fishing Crank baits from dusk to ? Catawba Island State Park, Lakeside, Battery Park in Sandusky, all the shoreline favorites have been having there moments. Slow trolling both evening and after dark has been good in the channel from Cedar point to Battery Park. Trophy walleye are being caught.
Walleye return with the bait fish. Emerald shiners returned several weeks ago to the western basin along with the walleye . Slow trolling crank baits day and night from the shoreline hot spots Ruggles to Huron - Sawmill, Marble head, Lake Side, Mizericks State ramp, Schrocks Marina, Catawba State Park. Night bite off the piers has been up to par meaning if you pick the right night and the right pier you can catch walleye. Kellys Shoal, Gull, Mouse Island Reef, Starve Island Reef, Crib Toussiant and Niagara all are having their moments. Reports of slow trolling the outside shelf break from Clinton Reef to A can. 75 to 100 foot back 1 to 1 1/2 mph big lip cranks. Niagara to A can has been the best. With a super hatch of walleye this year preceded by several years of average walleye hatches Lake Erie has a very healthy population of walleye. We are now booking 2016 starting in April.
November 2 Lake Erie fishing report
Emerald shiners have returned to the western basin of Lake Erie about a week ago and along with their return will be the walleye. The night bite is picking up off the piers. Kelly's Island Shoal, Gull, Chickonille, West Reef, Mouse Island Reef, Mazuriks, Catawba Island State ramp, Lake side Hurn off the pier are catching walleye. Smith wicks, Countdowns, Husky Jerks etc. Not a burn by any means this fishing very rarely is. However there are some 8lb plus walleye coming in. I have not heard how the slow trolling crank baits is doing how ever if they are catching at night off the piers the slow trolling should be starting also.
Sept. 26 2015
Walleye are beginning to show up in the Ohio and Canadian waters on the reefs located in deep water with shallows. Remember the Islands are above water reefs. Fish the heavy structure areas as such. Not a bite yet occasional catch of 30 with the average catch of about a dozen. Best depths have been 16 to 6 feet. Casting weapons or hardware lures. I prefer the hard ware lures as they dont sink as fast. Perish Peas, Gold Erie Dearies and Tiny Teasers. Gold is always my first preference weight 5/8 ounce. The open water walleye bite should start at any time - the walleye are headed our way. I stay in contact with captains in Ashtaubula and the walleye fishing there has pretty much been done for almost two weeks. They should show up in our neck of the lake any time.
Perch fishing has been good with the average size improving as the fall bite and Jumbos arrive. All the normal areas with the most consistent areas as of the last week being The Kidney to The Finger to Dooh Dahs.
Smallmouth Bass good around the Islands and western basin reef complex. Action depends on the weather but is more influenced by fishing pressure. The more pressure less action. Sad to say but lots of bass go home in baggies. I can be turning 100 bass a day only to have other boats join in and with in a few days dynamite smallie action goes to nothing. What I do is if I suspect the area has been over fished is move on - doesn't matter what I caught there a week ago there gone. The east side of Pelee - Mill Point- Chickonille - Winter to Lizard Point and the Helo Pad are the most consistent as they are way out there and the fishing pressure has been minimal. The Big Bass are showing now as the fall feeding frenzy is on. 18 to 20 inch bass with the occasional 21. Foot Balls 4 to 6 lbs.
Combo trips are a must on the western basin of Lake Erie. The main schools of walleye have not arrived off Huron Vermilion as of today. Perch fishing has been good and remains the staple on Lake Erie for the western basin. Marble head Light, Kelly's Island near the airport, The Kidney and Taco Bell in the U.S. waters. Canadian waters Wagon Wheel to Sheriton Point.
Walleye update. Walleye left Ashtabula over a month ago and should have arrived in the western basin prior to date and very well may be. Due to the predominate windy conditions most of September and October thus far most charter boats are pulling early. We are no exception. October 27 we are done for this season. The lake water turned over about a week ago and that screws with the walleye until the water stabilizes. How ever very few boats are now running and their is a lot of water to be covered. It would not surprise me to hear of good catches of walleye at anytime ff Huron - Sawmill - Vermilion. There has been a spotty nite bite off Kelly's Shoal. Slow trolling crank baits day or night will start soon.
Walleye Hatch 2015 - Well above average. Perch fisherman all over the lake have been catching this years young of the year an average of ten or so per boat per day. We are seeing them all over! With several good hatches in 2013 and 2014 followed by this years mega hatch. Lake Erie will remain the walleye capitol of the world! Some of the young walleye from this year are already ten inches long! A incredible growth rate most are five to seven. So there is plenty of forage.
YOU MIGHT ALSO LIKE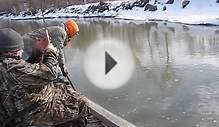 Lake Erie Steelhead Fishing Action March 10, 2010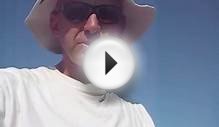 Jumbo Yellow Perch Fishing Lake Erie Oct. 2012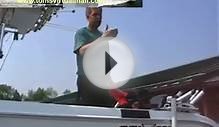 Fishing Waypoints Western Lake Erie
Share this Post