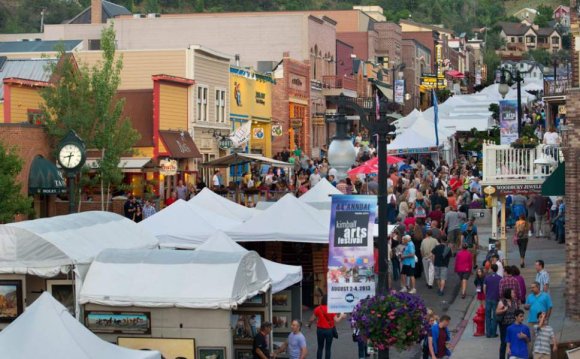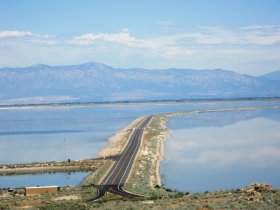 Thanks to a railroad causeway that divides it into two halves, Utah's Great Salt Lake has provided researchers with a neat natural laboratory for some time. The separation makes it possible to see precisely the differences that saltier waters to its north can cause when compared to those below the structure.
Recently, this natural lab has given scientists the opportunity to observe something that is a little more unnatural, at least according to common thought: living rocks. When Great Salt Lake's levels began receding years ago, the rocks, known as microbialites, were exposed enough to tease scientists into analyzing them.
About 30 percent of the rocks present in the lake, he found, are centralized in its north arm, where there is a high degree of salt saturation. But the microbialites in that region no longer support the bacteria that helped to build them in the first place. That is proof, scientists say, of the impacts that human actions have had on Great Salt Lake's ecosystem.
The rest of the rocks found across the lake's bottom only cover 23 percent of its 1, 700-square-mile lake bed. So the bigger question now is looking at the roles that the rocks play in Great Salt Lake.
For example, researchers believe that the rocks, which actually perform photosynthesis, could hold a hand in the primary productivity of Great Salt Lake. Scientists at Westminster College also put forth that the rocks are probably more important from an ecological perspective than the brine shrimp living there. In addition, the microbialites support populations of brine fly pupa, which feed birds and other animals up the food chain.
Understanding the influences, as well as the origins of the rocks, within Great Salt Lake's ecosystem could be incredibly valuable to science, researchers say. This is because the small, bacteria-formed structures are believed to have helped produce the first oxygen on Earth, eventually helping to support the higher life forms that live on our planet today.
What roles do you think these microbialites play in the ecosystem of Great Salt Lake? Do you think their ancestors played an important role in producing oxygen for early Earth? Please consider leaving a comment to share your thoughts.
YOU MIGHT ALSO LIKE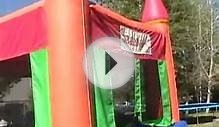 Great Birthday Party Ideas For Salt Lake City Utah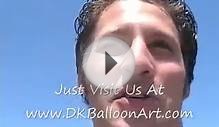 Bounce Houses For Great Parties In Salt Lake City!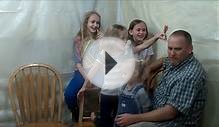 The Odd Man Out #39 The Great Salt Lake, still teasing dad
Share this Post