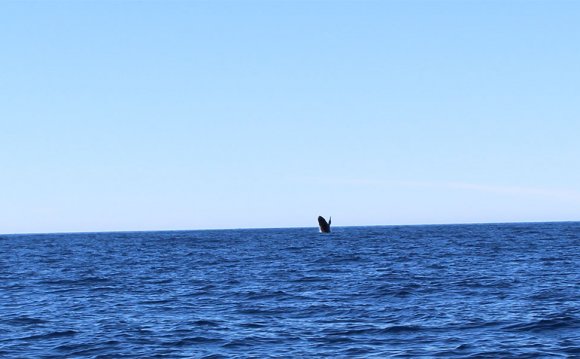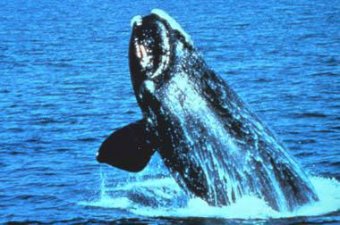 While the possibility of Asian carp invading the Great Lakes continues to make news, another phenomenon of the inland seas receives little attention: the presence of whales in Lake Superior.
The discovery of was first documented in Michigan in 1861 and whale bones and teeth have been found here ever since, proving the existence of finback, sperm, and right whales in the region. And where there are whales, there are whale watchers, right? Indeed, say those in the know.
"The Great Lakes is a fantastic place to observe the annual whale migration, " according to a . "Last year almost 2, 000 whales were recorded travelling through our region."
The best spotting is done during spring and fall migrations.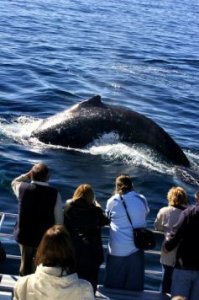 A recent edition of , the Minnesota Sea Grant newsletter from the University of Minnesota, addressed reported whale sightings in Lake Superior and referenced the unofficial source for info on the subject, the North Shore Visitor website featuring .
In several posts on the FWWANS site folks back up their claims of whale sightings with pictures and whale tales.
Most Lake Superior whale sightings are reported between March and the end of October, but whale spotter Marissa from Minneapolis declared a February sighting, the earliest showing in the few years that the FWWANS web page has been online.
Membership in the loosely knit Lake Superior Whale Watching Society is open to all who are interested in the marine mammals; you need not have witnessed a whale in the Great Lakes to join. For more info just email the founder of the organization, Nina Simonowicz: whales(at)northshorevisitor.com
Some have called whale watching on the Great Lakes one of the world's best kept tourism secrets, although that may be changing; the has more than 5, 500 fans.
The award-winning Pure Michigan advertising campaign has yet to feature the activity. (NOTE: It is rumored that Tim Allen, the voice of the radio and TV ads, is on the hook for new spots as soon as the agency's film crew is able to capture suitable footage of the whales).
Perhaps the cause of Great Lakes whale watching needs the same publicity machine behind the Asian carp story.
Afterall, those fish and their potential threat to the freshwater seas are continually in the news, despite the fact that no one has reported seeing an Asian carp in the Great Lakes.
YOU MIGHT ALSO LIKE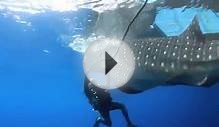 Fishing Scientists free a whale shark from a fishing net ...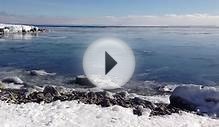 Winter Tidal Surges on Lake Superior at Two Harbors, Minnesota
Share this Post