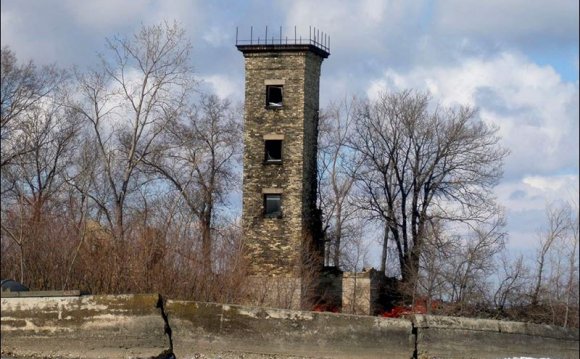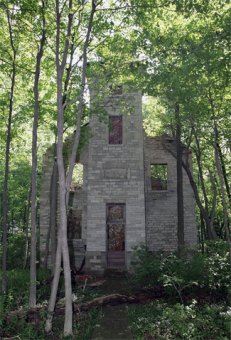 Description:Green Island, one of twenty-one small islands that make up the Erie Archipelago in western Lake Erie, first made a name for itself in 1820. Major Joseph Delafield, an agent of the International Boundary Commission, was visiting the island when he discovered celestite crystals there. Also known as strontium (called "strontian" at the time), these crystals occurred naturally in the cliffs along the east side of the island, and Green Island was soon the main American source for the element, earning the nickname "Strontian Island." The primary use of strontium in the nineteenth century was the production of sugar from sugar beets. On March 3, 1851, Congress appropriated $5, 000 for the erection of a lighthouse on the western end of Green Island, and after some difficulty, the site for the lighthouse was purchased from Alfred P. Edwards in December 1851 for 0. The lighthouse was to be finished by July 1, 1854, but due to "the prevailing epidemic, " likely an outbreak of cholera, the completion of the structure was delayed.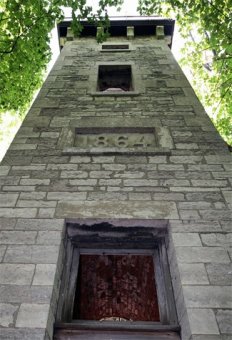 The contractor finished the work in late November 1854, and a fourth-order revolving lens was installed in the lighthouse's lantern room. Due to a defect in the revolving machinery and the lateness of the season, the light was not exhibited until 1855.
Built of brick, the lighthouse consisted of a cylindrical tower with a diameter of six feet, three inches that was attached to one end of a one-and-a-half-story keeper's dwelling. The tower was topped by an octagonal lantern room from which a fixed white light, varied every 150 seconds by a bright flash, was shown at a focal plane of forty-three feet.
The most famous keeper of Green Island Lighthouse was Colonel Charles F. Drake, the light's first keeper, who was living on the small island with his wife and children when the lighthouse went up in flames on New Year's Day in 1864. The evening is remembered as the coldest ever in the area, with temperatures dipping down to twenty-five degrees below zero. Heavy rain had fallen throughout the day and was followed by a strong gale from the northwest as night rushed in. Sometime during the evening, Green Island's lighthouse caught fire. With the wind howling fiercely outside, Colonel Drake and his family did not notice that their home was on fire until they heard flames crackling loudly above them. Soon the entire upper story of the structure was afire.
Colonel Drake took a moment to get dressed in a coat and hat and then grabbed a ladder. He attempted to douse the roaring flames as his daughter and wife filled pails with lake water and passed them to him, but after emptying more than thirty pails of water, the family realized that their efforts were in vain and there was nothing they could...
YOU MIGHT ALSO LIKE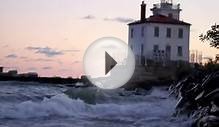 Lake Erie Lighthouse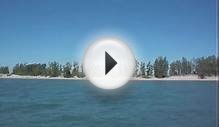 Long Point Ontario north shore of Lake Erie, lighthouse on ...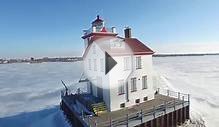 The Lorain Lighthouse on a nearly frozen Lake Erie
Share this Post