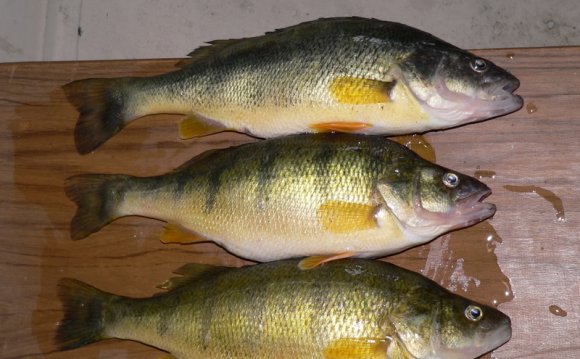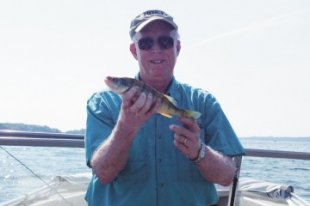 One of the best places in Ohio to enjoy all that fishing has to offer is Lake Erie, the tenth largest fresh water lake in the world. Veteran Erie fisherman and retired large animal veterinarian, Fred Scott, of Lancaster, has fished the Lake for over 40 years and says that he loves fishing this body of water because of the challenge and camaraderie it provides.
"There is a challenge to finding fish on such a big Lake, figuring out where they are and what they want, " Scott said. "It's great to have a successful day of fishing Lake Erie with a bunch of friends."
Fred reminiscences about his and his sons' and his long-time fishing buddies' adventures up on the big water make it clear that the catching of fish is only part of the joy he derives from their trips to Lake Erie.
And Scott is not alone in his love of this Lake. Anglers from all over the Midwest flock to the Western Basin of Lake Erie in the spring through early summer to catch walleye that sometimes weigh over 10 pounds and measure over 30 inches. This top notch fishery has even earned Port Clinton the moniker, "The Walleye Capital of the World."
But, as the heat of summer warms the waters of the Western Basin and much of the walleye population moves to deeper, cooler waters to the east, there are still great fishing opportunities. Despite its relative lack of fanfare, many die-hard Erie anglers prefer to fish for the smaller — and arguably tastier — yellow perch, which are plentiful along the reefs and islands of the Lake throughout the late summer and fall seasons.
Golden yellow to brassy green in color with dark vertical bands along their flanks, perch average in size from five to 12 inches and can reach up to 16 inches. They feed primarily on aquatic insects and small fish, and can be caught using very simplistic tackle and equipment.
Lake Erie perch fishermen typically use two types of lures. Some folks prefer using a crappie rig tipped with emerald shiners (a small bait fish), while others fish with a perch spreader — a weighted metal semi-hoop to which leadered fish hooks are attached and tipped with shiners. A light spinning rod with good tip sensitivity is important for feeling the perch bite, which can at times be very subtle and light.
Perch are bottom feeders, so you must place your bait down just a few inches to a foot or so from the bottom of the lake to catch them. Sometimes, when the fish are really biting, all it takes is dropping the bait to the bottom and gradually raising it up to entice the perch to jump on the line. This is what Scott thinks is one of the most appealing aspects of perch fishing.
"There can be constant action when you find the perch and it is fun teasing each other about who's not catching and who's just feeding the perch minnows. Perch fishing is a great way to get kids interested in fishing, " Scott said. "It's a great family activity. I remember bringing my boys up for the first time when they were 8 and 10 years old. They caught a bunch of perch over two days and had a great time. They were hooked, fishing with my buddy Al, who teased and entertained them the entire weekend. Perch can be easy for kids to catch and you can teach them quickly to watch for movement of the rod tip and how to set the hook."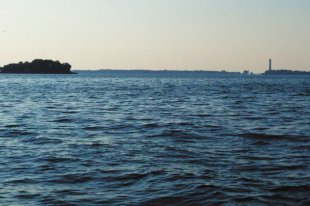 Other times, when the fish are being more finicky, it requires almost Zen-like concentration on the rod tip to detect the faintest bump, tap, or slight bending of the pole to sense the perch's strike.
"They can be sneaky little devils, but when you get into the zone, it's better than yoga, " Scott said.
Scott has skippered his own vessel for decades and says that being the captain of the boat puts an additional pressure on him.
"It is a personal challenge as the captain to find fish. If you don't find them, no one feels worse than the captain. But when things go right, you can't feel much better, and perch can sometimes save the captain's butt, " he said. "You can go up to the Lake to go walleye or smallmouth bass fishing, and if for whatever reason you don't succeed, if you have minnows with you for perching, it's a great way to save the day. Even if it's a rough or windy day, there's always an island you can tuck in behind and find perch. They're very plentiful."
For those new to Lake Erie fishing, Scott cautions against trailering smaller personal watercraft up to this Lake.
"Suddenly taking an inland bass boat up to Lake Erie is not a smart idea, " he said.
Smaller bass boats and pleasure boats can get beat down pretty bad on the big water and storms can blow up quickly, churning the shallow Lake into a choppy, dangerous place without warning. Instead, consider chartering a fishing boat.
There are numerous marinas and fishing charter services along the Western Basin area to serve your needs. Head boats, or party boats, which charge a modest fee (approximately $40 to $50 per head) per person, are one popular choice. While a very economical option, party boats do not provide much by way of individualized instruction and attention for rookies. That being said, recommended marinas in the area offering quality head boat fishing for perch include Shore-Nuf Charters (shore-nuf.com, 419-734-9999) and Tibbel's Fishing Charter Service (tibbelsfishing.com, 419-734-1143).
YOU MIGHT ALSO LIKE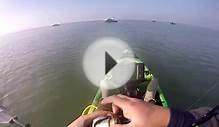 Lake Erie Yellow Perch Kayak Fishing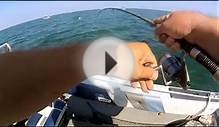 Lake Erie Yellow Perch Fishing 2015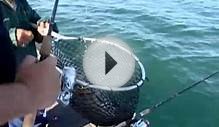 Catching Yellow Perch on Lake Erie, New York
Share this Post