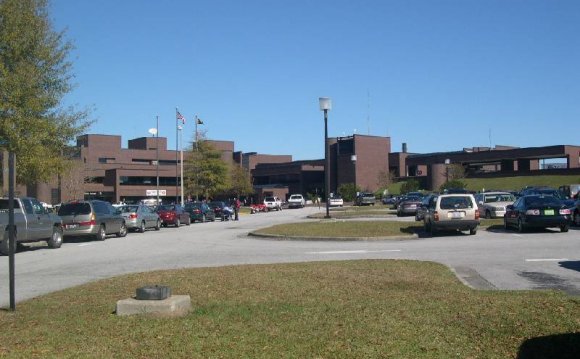 While you may not expect to find a Goodwill operation on a military base, Goodwill Great Lakes provides food service, administrative, logistic services and laundry to both Sailors and Recruits at the Navy's only boot camp—Naval Station Great Lakes in Great Lakes, IL.
The U.S. Navy, Goodwill and SourceAmerica are partnered at Naval Station Great Lakes through the AbilityOne Program, providing employment opportunities for people with significant disabilities. Our trained professionals work closely with individuals with significant disabilities to provide meaningful employment with a comprehensive career ladder enabling them to become independent and self-sustaining individuals who contribute to their communities.
In fiscal year 2015, Goodwill staff served 8.4 million meals, handled 2.4 million pieces of mail, issued 2.7 million uniform pieces to Sailors and Recruits. This relationship of more than 35 years has been repeatedly recognized and honored by multiple organizations as a stellar example of a partnership at its best.
U.S. Navy Mission:
Enable and sustain Fleet, Fighter and Family by providing superior, integrated Base Operating Support for our tenant commands.
Goodwill Great Lakes Mission:
To provide training, employment and supportive services for people with disabilities or disadvantages who seek greater independence.
SourceAmerica Mission:
To create employment opportunities for people with significant disabilities.
Partnered for Success
A partnership between the U.S. Navy, Goodwill Great Lakes and SourceAmerica makes sense because the missions of each are aligned and integrated. Naval Station Great Lakes' mission is to train and supply the Fleet with Sailors; Goodwill's is to provide work experience and training for people with significant disabilities and high quality services to the Navy. For Goodwill, the installation means employment for 700 people with disabilities including visual, hearing and physical impairments; developmental disabilities; and mental illness.
The partnership also allows those unable to join the military the chance to serve their country by supporting every man and woman that enters the U.S. Navy.
Food and Logistics Services
In February 1998, Goodwill was awarded the largest food service project in the AbilityOne Program. Goodwill provides food service, record-keeping, facility support services, environmental services, uniform issue, postal service and warehousing for the Sailors and Recruits at Naval Station Great Lakes. Goodwill employees receive training and support that help them develop work skills that can lead to future employment in a competitive marketplace.
Administrative Support
Since 1996, Goodwill has provided administrative services at Naval Station Great Lakes. Our presence at the base provides a range of administrative support services to include medium and high level clerical duties.
Laundry
Goodwill's laundry service began in 1974. Naval Station Great Lakes was our first customer and, today, remains a valued one. Every load, from pick-up to delivery, is processed within 48 hours.
Customer Service
Goodwill operations focus on customer service, embracing continuous process improvement, including the practices of Kaizen and Lean Six Sigma. We continually identify ways to improve the work process and customer service, all with employee participation.
YOU MIGHT ALSO LIKE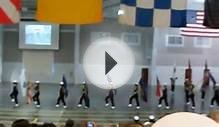 PIR Navy Boot Camp Graduation Ceremony 2 Great Lake, IL 10 ...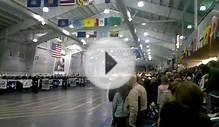 Navy Boot Camp Graduation 107 Great Lakes IL March 05, 2010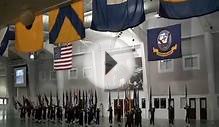 Military Induction & Great Lakes Navy Boot Camp Graduation
Share this Post