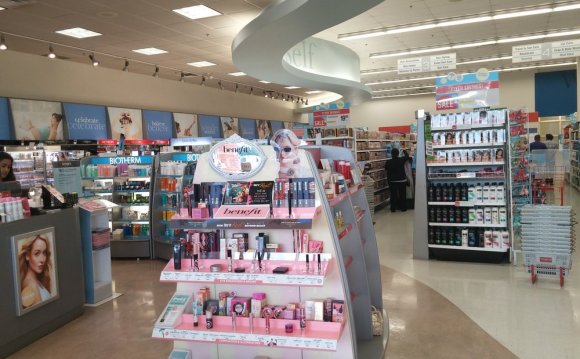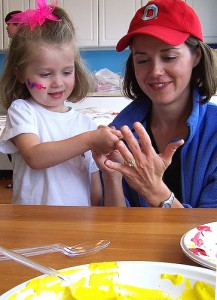 The Great Lakes Children's Museum is a non-profit facility which offers hands-on, inquiry-based, educational FUN for people of all ages. We offer a collection of permanent exhibits, rotating exhibits, programs and special events to bring out the wonder of learning in guests of all ages.
Is my child too old?
The museum is designed with children age 1 through 10 in mind. Guests of all ages can (and do) enjoy the museum. The biggest factor in determining whether your child will find enjoyment at the museum is the caregiver and their investment in finding the fun with their children.
Is my child too young?
Any child can benefit from interaction with their caregiver. The museum has a special area designated for toddlers and caregivers only. Water, puppets, gross motor skill stations… all add up to fun at any age.
If you're worried about changing that diaper, don't be. There are changing tables in the men's and women's restrooms.
How long does it take to cover the museum?
That depends on each guest, programming and several other factors. Honestly, you can get from one side of the museum to the other in seconds – but if you pause to play and examine at each exhibit, it can be an investment of hours. At a minimum, you should plan on investing at least an hour and a half. If you are attending a program, obviously plan on coming early or staying after – as your schedule and the museum's operating hours allow.
Admission fees are good for an entire day. Guests are encouraged to check the exhibits out, play awhile, leave, and come back later in the day.
Can I eat in the museum?
Food is allowed in the Great Lakes Room (and only in the Great Lakes Room). The Great Lakes Room can be rented out for parties and meetings. It is also used for programming. When parties, meetings or programming are in progress, the room is not available for food consumption. In the summer that's not usually problematic – there are parks and picnic tables close by. In the winter, check the schedule before planning on bringing your food to the museum.
Do I have to pay admission to purchase items in the Museum Store?
No. The museum store hours match the museum's. Shoppers are encouraged to drop in and check out our selection of age-appropriate items. Our focus is to stock items which reinforce the learning in our exhibits and learning in general. Accordingly you will find books, crafts, novelty items, music, toddler items and much more.
My child has special needs – how will that impact them?
The Great Lakes Children's Museum is dedicated to bringing hands-on, interactive learning to all guests. The museum is fully accessible, and we have a wheelchair available on site for anyone to borrow. We underwent a universal design assessment in 2008 with the Center for Creative Play, identifying ways to make our building and activities even more accessible. Two exhibits (out of 20) can be reached only by stairs. They are visible through the periscope and connected to ground level by talking tubes (both mounted at wheelchair height), so visitors who use a wheelchair can interact with the exhibits and with others who are exploring them.
If you or anyone in your party has any special needs, please call us before you visit and we will do our best to accommodate you, so that all may have as full a Museum experience as possible.
Anything else I should know?
We provide waterproof smocks for use with our water exhibit (Fluids 101). Some young water workers play with such enthusiasm that they get quite wet, so you might want to bring an extra shirt.
We encourage guests to explore, enjoy and interact with their children in the exhibits. Basically, if something isn't nailed down, it's okay if it gets moved. We do ask caregivers to help their children remember to walk, to use their "inside voices" and to pick up after themselves (and put back those things that got moved) when children are ready to move to another area of the museum. Thanks!
YOU MIGHT ALSO LIKE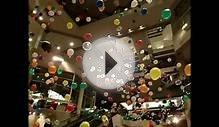 Great Lakes Science Center - pre New Years Eve Kids ...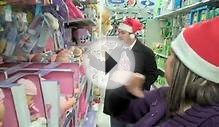 Great Lakes Loons Christmas Shopping for Salvation Army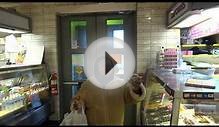 Thanksgiving Shopping & Lunch at The Great Lakes Brewing Co.
Share this Post