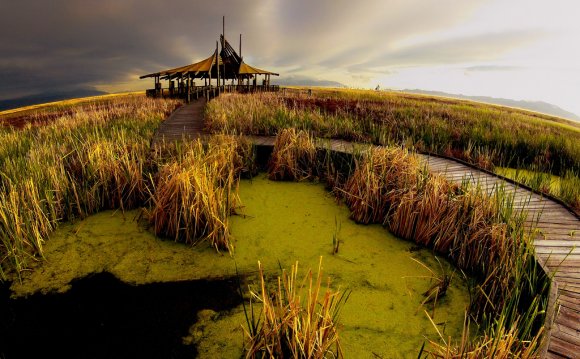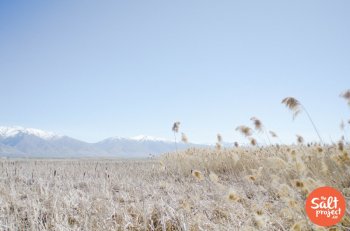 Stephanie here:
The Great Salt Lake Shorelines Preserve is one of our favorite spots in the spring and fall. It is definitely a hidden gem in Davis County.
The path is a loop about a mile long.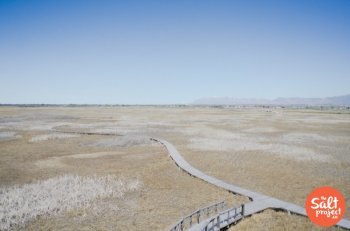 There are two structures, the first one is stroller/wheelchair friendly.
Mid way through the loop path is the tower structure. There is a ramp that leads to the bottom story, then stairs that lead to the top story.
It's the perfect place to bird watch.
But the sky isn't the only place to search for nature.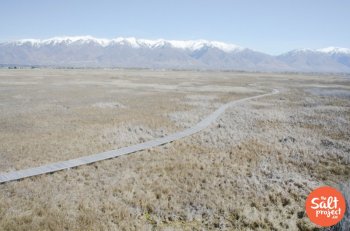 As the path continues along, there are tidbits of educational information about the wetlands and the birds that visit.
In one spot there are dots on the path, they represent the number of brine shrimp, flies and sunlight that are there during each month of the year.
Tip: the 'smell' of the Salt Lake come from the flies, so visiting is peak fly season might not smell the best.
Speaking of flies... here is a shot of a little swarm that would float around us while we walked.
There one minute, gone the next. Good thing they don't sting like the horse flies that are here in the fall. ouch!
We had quite the crew of 16 kids ranging from 3 months to 9 years.
The babies were carried in a wrap or pushed in the stroller, but all the kids enjoyed exploring the mile+ path.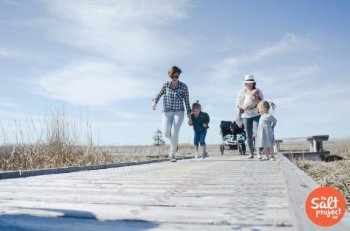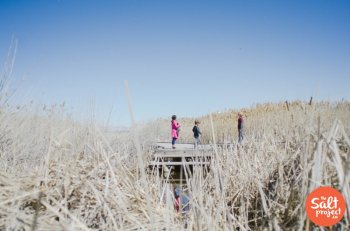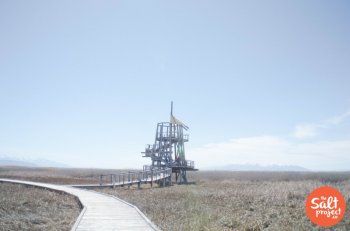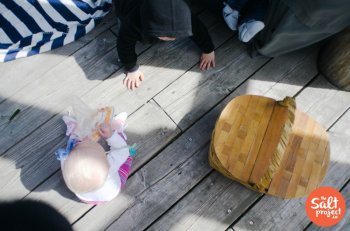 YOU MIGHT ALSO LIKE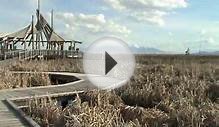 Shoreland Preserve Salt Lake, UT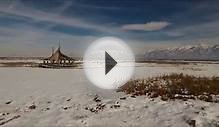 Great Salt Lake Shorelands Preserve Phantom 3 Drone View ...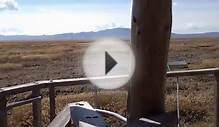 Great Salt Lake Shorelands Preserve, USA
Share this Post