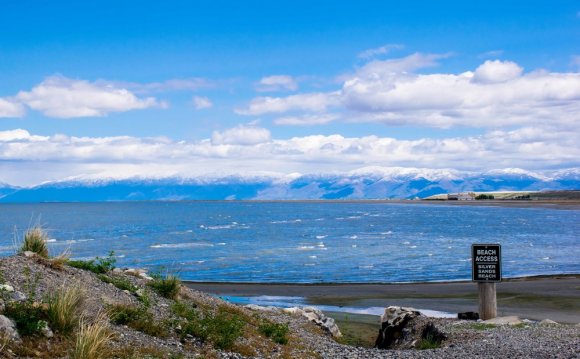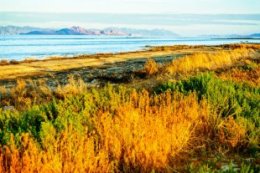 Great Salt Lake supports a rich and dynamic biological system of regional, national and global importance. The amazing abundance of bird life at Great Salt Lake has earned its designation as a "Western Hemisphere Shorebird Reserve." Birds of regional, national and international significance are drawn to its 15, 000 square miles of various water environments, remote islands and shorelines, and about 400, 000 acres of wetlands. Every year five million birds from 257 different species rely on the lake to feast during their thousand mile or more migrations. While there, they enjoy a unique and safe sanctuary that supports numerous breeding populations. The ecology of life at Great Salt Lake is an extraordinary example of the rich web of relationships between land and water, food and survival.
Great Salt Lake is a terminal lake with no outlet. Over time lake levels and salinity change dramatically depending on the level and quality of freshwater inputs from the Bear, Weber and Jordan River systems in tandem with seasonal evaporation rates. The geography of the lake combined with man-made causeways, create a diversity of lake environments varying from the extremely salty North arm (almost 28%), to the nearly freshwater Farmington Bay. Such diverse water environments are connected to expansive playas, shorelines and uplands to create excellent habitats for innumerable plants, invertebrates, reptiles, amphibians, mammals and birds.
Basic Lake Facts:
On an average year, the GSL covers 1, 700 square miles with a maximum depth of 33 feet. Current lake elevation information is available from USGS for gauges at Saltair (South Arm) and Saline (North Arm). Additional USGS elevation data is available
Water enters the Great Salt Lake via direct preciptation, Bear, Weber, and Jordan Rivers, and internal springs. The Great Salt Lake watershed is over 21, 000 square miles.
Water entering the Great Salt Lake carries dissolved minerals. When the water evaporates, it leaves those minerals and salts behind, resulting in salty water.
Great Salt Lake salinity varies across the lake and is typically 3 to 5 times saltier than the ocean.
The Union Pacific Railroad Causeway divides the Great Salt Lake into North and South Arms with vastly different ecosystems on either side.
The notorious "Lake Stink" is largely attributed to human-caused nutrient loading in Farmington Bay.
75% of Utah's wetlands are located in the Great Salt Lake Ecosystem.
Over 7 million migratory birds stop at GSL each year to feed, nest, and rest.
The lake is alive! Bacteria, algae, zooplankton, brine shrimp, and brine flies form an important food web.
Brine shrimp harvest and mineral extraction industries at Great Salt Lake are worth millions of dollars.
The Great Salt Lake Ecosystem is popular for wildlife viewing, boating, swimming, and hiking. It attracts visitors from around the world.
For more information, visit our Weblinks page for a listing of links organizations working with Great Salt Lake.
YOU MIGHT ALSO LIKE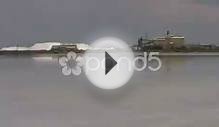 Salt Factory Great Salt Lake Hd Stock Video 81333 | HD ...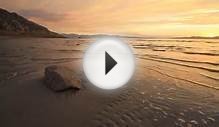 great salt lake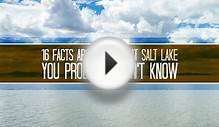 16 facts about the Great Salt Lake you probably didn't know
Share this Post