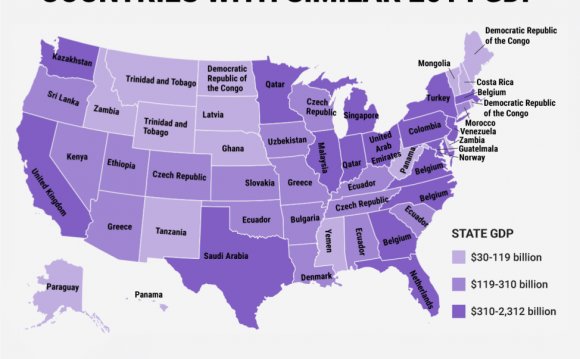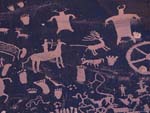 Utah History
Ancient peoples lived in the caves and mountains here for eons, many along the shores of Lake Bonneville. Remnants of the massive lake now comprise the (salty) Great Salt Lake and the (freshwater) Utah Lake, surrounded by the Bonneville Salt Flats.
Utah is named after the Ute Indians, and that tribe, as well as the Goshute, Navajo, Paiute, and Shoshone hunted, fished and farmed this prolific land long before the first settlers from Europe ventured in.
In the late 18th century the Dominguez-Escalante expedition (two Franciscan priests) from Santa Fe, New Mexico, passed through, looking for a new route to California. By the early 1800's, mountain men (trappers) had explored most of this land- and were trading with the wide-eyed, but suspicious local Indians.
Following Mexico's successful War of Independence from Spain in 1821, the Utah region came under Mexican control, Regardless, Jedediah Smith, one of the great explorers of the day, discovered routes through the rugged mountains that allowed thousands of pioneers to travel west to California by wagon train.
John C. Fremont, another famed explorer of the time, continually researched and mapped this land. In 1846, Brigham Young and other Mormon leaders brought their people west, arriving in the Salt Lake Valley in 1847, thus changing the face and history of Utah forever.
During the Mexican-American War (1846-1848), both America and Mexico fought for control of Texas. When that war ended, (by agreement) the fast-growing U.S. took possession of Texas, and eventually California, Nevada, smaller parts of Arizona, New Mexico, Colorado, and Wyoming, and of course, Utah.
The Mormons responded by forming their own government and proposed the State of Deseret in 1849. The U.S. Congress did not admit Deseret to the Union, but rather created the Utah Territory in 1850.
Typical in the American West, Native Americans were being squeezed out of their long-held lands and they fought back aggressively. Hundreds of settlers and Ute Indians were killed, and the fighting continued until 1868 when the Indians were moved to reservations.
The Mormons worked hard to succeed, their population increased, and Salt Lake City prospered; needed supplies arrived from the east by overland freight; the Pony Express brought both mail and news; the telegraph brought instant communication, and then came the railroad. Soon after settling in Utah, the Mormons spread south to form the city of Provo.
YOU MIGHT ALSO LIKE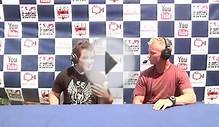 2014 USA BMX Great Salt Lake Nationals Pre Show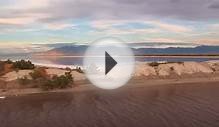 GREAT SALT LAKE Utah USA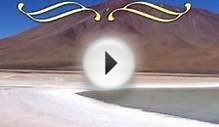 Nature Wonders GREAT SALT LAKE USA
Share this Post