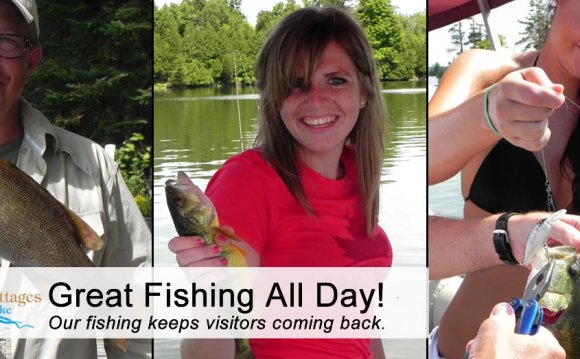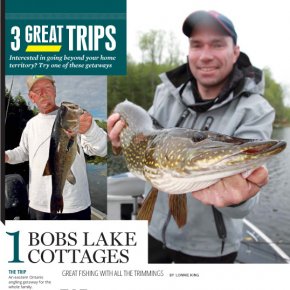 Below are a few publications, websites, and blogs where Bobs Lake Escapes & Cottages has appeared. Please click on the image to view the story!
Bobs Lake Escapes & Cottages in Ontario Out of Doors magazine's jan-Feb 2016 issue
Bobs Lake Escapes & Cottages offers six cottages that accommodate everything from a single person to parties of up to 60 people. Each building includes Wi-Fi, modern-cooking facilities, and even ice-cream makers — a big hit with kids and this dad. All cottages are dog friendly and include an electric or wood-burning fireplace.
Fishing Bobs Lake with Ontario out of door's Lonnie King
Ontario Out of Doors magazine's Lonnie King spent a July weekend in 2015 and talks about our island cottages, particularly Badour Island Compound.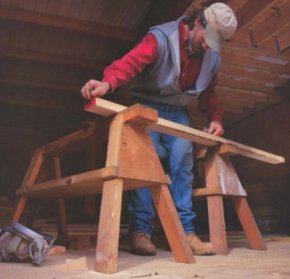 He also talks at length about fishing trips for Bobs Lake.
Click the video on the left to watch.
Fish TV at Bobs Lake Cottages
Springtime slab crappie in Eastern Ontario
Fishing for a bounty of crappies in Land O' Lakes
As much as we love to ice fish, when the ice thaws in the spring, spring crappie fishing immediately comes to mind. We are always anxious to get the boat out of its winter storage and get out in search of black crappies as they move to their shallow spring feeding areas. This past spring, Leo, Ron and I had the pleasure of fishing Bob's Lake in the Land O' Lakes region.
Bobs Lake Escapes & Cottages on World Fishing Network
Marla Isaacs of Bobs Lake Cottages was in an episode of Fish Finder TV. The Fish Finders is a television series dedicated to the art and conservation of sport fishing throughout North America.
Badour Island in Fine Homebuilding magazine
The Trans-Canada Highway between Ottawa and Ontario passes through an area of rough granite hills and countless lakes known as the Land O' Lakes. The shores of these lakes are dotted with small seasonal cottages that serve as vacation homes for people from all over North America. Marla Isaacs and her husband Larry Hirschorn had spent many summer vacations with their children renting cabins in this region.
YOU MIGHT ALSO LIKE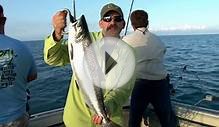 Fall Salmon Fishing Lake Ontario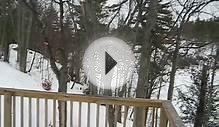 bobs lake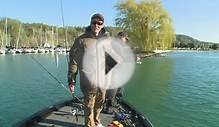 Pike Fishing In Lake Ontario - Bob Izumi and Taro Murata
Share this Post