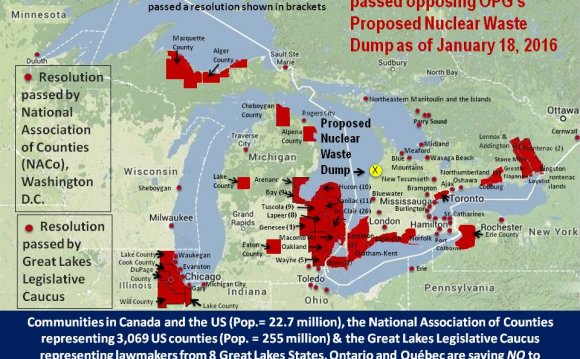 Tuncurry Waste Management Centre was established in 1976 and has an approximate remaining lifespan of 4 years.
You can take the following materials to this facility:
Excess residential recyclable material can be delivered free of charge
Household quantities of chemicals can be delivered
Tyres, batteries and scrap metal can be delivered and will be recycled
Green waste can be delivered and will be mulched for reuse
A 'Tip Shop' sells items back to the community – a bargain can usually be found.
Asbestos is accepted at this facility. People wishing to deliver asbestos are required to complete an application form a minimum of 48 hours prior to delivering the material.
Other services provided by the Tuncurry Waste Management Centre include:
Vehicle Registration and Weighing – Tuncurry Waste Management Centre offers public weighing for Vehicle Registrations. This is conducted after 1:00pm Monday to Friday.

All disposal fees include the waste levy payable to the NSW Government.
For asbestos disposal customers are required to complete and application to dispose of asbestos and a minimum of 48 hours notice is required before disposal can occur.
Driveway attendants are bound by Council to charge the appropriate fee based on your load type.
Disposal fees cannot be altered or varied in any way. Please refer to Councils waste disposal category definitions.
Materials Recovery Facility Tours
Also located on the site is the Midcoast Waste Services Materials Recovery Facility (MRF) which processes recyclables from all three Council areas.
Education Tours of the MRF are available for Schools and Community groups. Operated by Midcoast and JR Richards & Sons these tours offer residents the opportunity to view the sorting process of recyclable material. Providing information on what happens to your recyclables from the moment they leave your yellow bin until they are bailed and ready to be shipped to market and made into new materials. These tours are a truly educational experience of the world of 'Waste".
YOU MIGHT ALSO LIKE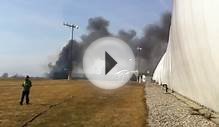 Fire at Great Lakes Golf Center in Auburn Hills, MI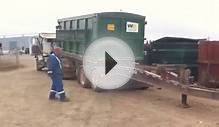 Waste Management roll off truck loading a pup trailer.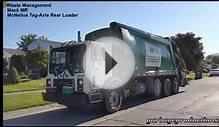 Waste Management: Mack MR/ Mcneilus Tag-Axle Rear Loader
Share this Post