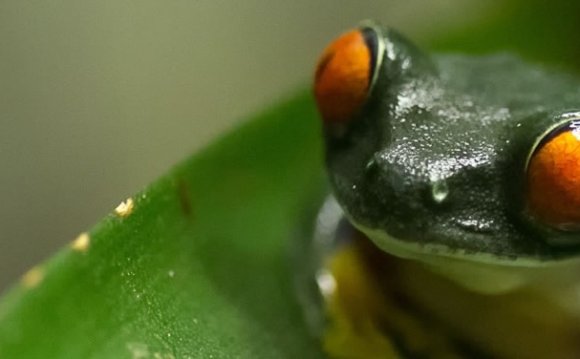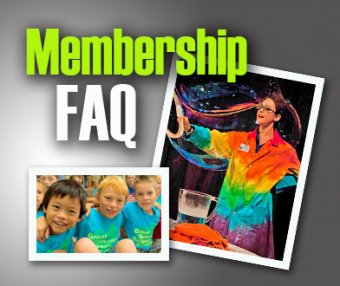 You've got questions? We've got answers!
Purchasing a Membership:
How do I purchase a membership?
Memberships may be purchased in person at the Science Center box office, online by clicking here or by calling the Membership Department at 216-696-4576.
Can I upgrade my membership?
Memberships can be upgraded at any time during the 12 months your membership is valid. Upgrading your membership will not extend the membership, but will allow you to increase your benefits during the months remaining on your membership.
Discounted Membership:
What discounts are available?
Discounted memberships are available for active military personnel, senior citizens (65+) and certified Ohio educators. Discounted memberships may be purchased through the Science Center box office or by calling the membership department.
What is required to obtain the educator discount?
Certified Ohio educators may provide the membership department with a copy of a current license. Home school educators may also receive this discount by providing a copy of their eligibility letter from their school district or the State of Ohio. Please contact the membership department for complete details and pricing at 216-696-4576.
Renewing Your Membership:
How will I know when my membership expires?
Memberships are valid for 12 months from the month you joined and expire on the last day of the month. Your expiration date is indicated on your membership cards.
Will I receive renewal notices?
Yes, all memberships nearing their expiration will receive a renewal notice in the mail, beginning with the month prior to your membership's expiration date.
Can I renew early?
You may renew your membership at any time. We will simply extend your membership for an additional 12 months from the original date of expiration. As a thank you for your early renewal, you will receive 13 months for the price of 12!
Purchasing a Gift Membership:
Are memberships available as gifts?
Memberships may be purchased as gifts for any occasion by contacting the membership department, visiting Great Lakes Science Center's box office or online by clicking the "Join/Renew/Give a Membership" link to the left and checking the "I wish to give a gift of membership" box at the top of the page.
How will the recipients receive their membership?
Memberships will be mailed to the gift recipient within two weeks from the date of purchase. If you would like the membership mailed to the gift purchaser please let us know at the time of purchase.
Membership Cards:
When will my membership cards arrive?
Membership cards are mailed within 2 weeks from the date of purchase.
Where do members check-in?
Members receive priority check-in at the box office's Member Priority Line! Simply look for the red circle that says "I'm a Member" and a Great Lakes Science Center associate will be happy to assist you. Be sure to present your driver's license and membership card upon arrival.
Can I visit without my membership card?
If you have not received your membership cards and wish to visit Great Lakes Science Center, simply show your ID at the box office for admission.
How do I make corrections to my membership card?
If you need to update your membership card because your address changed, the incorrect number of youth are reflected on your card, you need to change the named adult, etc. simply let the box office know at your time of visit. You may also contact the membership department directly and we will make any corrections necessary.
How do I change or add guests to my membership?
To add, change or remove guests, call our membership department at 216-696-4576.
Can my cards be reprinted?
If you are in need of new cards because they have been lost or stolen, contact the membership department and we will reissue your cards.
Can someone else bring my children to visit and use my membership card?
Membership cards are nontransferable. Only named guests on your membership can bring your children to the museum without you present. Named guests may not bring guests, only the named youth on the membership.
Can my children visit without me present?
Youth under 16 MUST be accompanied by a named adult on the membership. Membership benefits do not apply to group/school visits. Children ages 16-17 visiting without a named adult on the membership are not eligible for guest privileges, regardless of membership level.
Membership Benefits:
Can I see OMNIMAX films as a member?
All members receive discounted admission to our OMNIMAX Theater ($2.00 off per ticket for each member in attendance). MAX members receive unlimited OMNIMAX movies for an entire year. OMNIMAX privileges do not apply to special events or school/group visits.
Do members receive discounted parking?
Members receive a one-time complimentary parking pass. With ticket validation at the box office or information desk, parking is a reduced fee of $7 each visit.
Are memberships tax-deductible?
A portion of all memberships is tax-deductible. To find out the amount of tax-deductibility for your membership or to receive a copy of a donation receipt, call our membership department at 216-696-4576.
Can I bring a guest with me to visit the Science Center?
Individual MAX members receive one guest per visit. Family PLUS and higher levels receive two guests per visit. Unnamed guests can be different each time; named guests must be the same each time but also have the ability to visit on their own. Call our membership department at 216-696-4576 with any questions about your guest spots. Named guests do not have guest privileges, regardless of membership level.
Do I receive invitations to exclusive member events and previews?
We have various member-only events throughout the year, including our Member Appreciation Weekends (first weekend in December and Memorial Day weekend) and our annual Member Film Festival in September. Check our Member Events tab on the left of the member homepage for more details.
How will I know when a member event is taking place?
Check our Member Events page for up-to-date event information. Event details can also be found in our monthly e-newsletter and members-only emails. Don't receive our emails? Call our membership department at 216-696-4576 to add your email.
What other discounts do I receive as a member?
Members receive 10% off their purchases at the Science Store and the café as well as discounts on camps, workshops and other educational programs. Shopping online at our Science Store? Use promo code GLSCMEMBER10 at checkout for your 10% off member discount.
In its simplest form, a shopping bots is a simple form of artificial intelligence (AI)
YOU MIGHT ALSO LIKE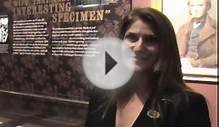 Great Lakes Science Center Coupons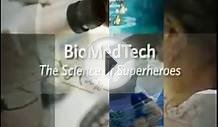 Super Hero Science - Great Lakes Science Center.mov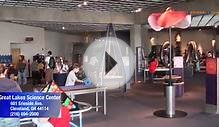 Great Lakes Science Center
Share this Post