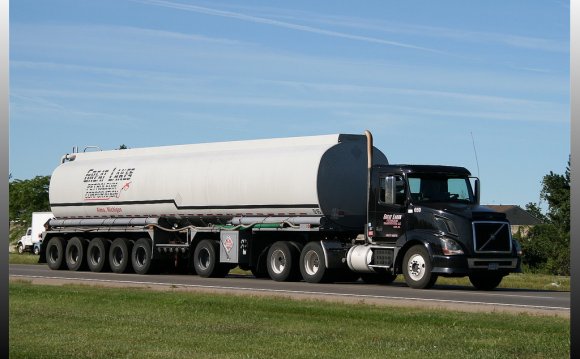 In the Beginning - 1976
Great Lakes Petroleum's humble beginning started out as a one man, one truck operation in November of 1976. Tom Arcoria purchased his first fuel truck and began delivering heating oil to homes for SOHIO (Standard of Ohio) in Cleveland and Tom Arcoria, Inc. was founded.
In 1978 Tom purchased his second fuel truck and hired the first two drivers, Dale Gant and Bill Hemlick. Both are still with Great Lakes Petroleum today.
1980's
By the mid-80's home heating had converted primarily to natural gas and BP had bought out SOHIO. At the time Tom Arcoria had eight employees working with him and had accumulated eight trucks. They soon began delivering fuel on consignment for BP, entering into the commercial market, delivering approximately 6 million gallons a year.
Great Lakes Petroleum
Through the years the company experienced continued growth and expansion. In February 1998 Tom Arcoria, Inc. became what is now Great Lakes Petroleum. In 2001 Great Lakes expanded into the lubricant business buying into Northeast Lubricants, a small lubricant jobber, that is now one of the larger BP and Castrol distributors in the country.
21st Century
Tom's youngest son, Anthony Arcoria, joined the company in 2002 as a driver, learning all he could about the business. Eager to get out and sell, Anthony quickly set out to increase sales and our service area even more. Great Lakes purchased its first transport truck that same year.
Smart Tank Monitoring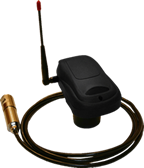 In November 2004, we partnered with SMARTLogix and introduced Smart Tank wireless tank monitoring technology to Great Lakes Petroleum.
The Carolinas
In 2005, Anthony Acrocria moved to the Charlotte area and began expanding our footprint into the Carolinas. February 2006 marked our first fuel delivery in the Carolinas to Coastal Carolina Pumping. They are still with us today.
Weatherhead Centurion Award (2008 - 2012)
In 2008 through 2012, Great Lakes Petroleum received the Weatherhead Centurion award.Our 2013 growth should make it six consecutive years. The Weatherhead Centurion Award recognizes the Northeast Ohio region's fastest growing companies.
Energi Award (2012 & 2013)
Great Lakes Petrolum the proud recipient of the Energi Excellence in Risk Management Award for the second consecutive year (2012 & 2013.) This distinction is given to select energy companies who dedicated their efforts toward outstanding Risk Management and Safety Practices.
US Coast Guard Approval
In 2014, Great Lakes Petroleum earned the United States Coast Guard approval for Vessel Fueling in Ohio (Cleveland, Cincinnati, Sandusky, Toledo), Pennsylvania (Erie), Michigan (Detroit), New York (Buffalo), North Carolina (Wilmington and Morehead City Ports), South Carolina (Charleston), Georgia (Savannah) and Florida (Tampa).
Expansion and Growth
Over the 10 year period 2003 – 2013, Great Lakes Petroleum experienced tremendous growth and expansion, increasing gallons of fuel delivered from 20 million in 2003 to 205 million gallons in, an astonishing 925% increase.
Today, we have a fuel delivery fleet of 150 plus vehicles, over 300 employees and provide service in 19 states east of the Mississippi. The growth and expansion of our service area continues in 2015 with promising new opportunities in marine fueling and fracking ancillary industries.
YOU MIGHT ALSO LIKE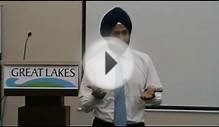 Tejpreet Chopra of Bharat Light & Power at Great Lakes ...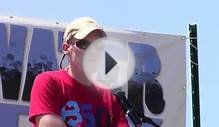 Bill McKibben: Climate Change, Great Lakes & Sunken ...
Share this Post