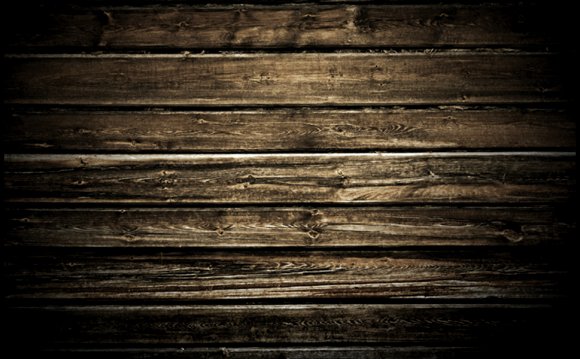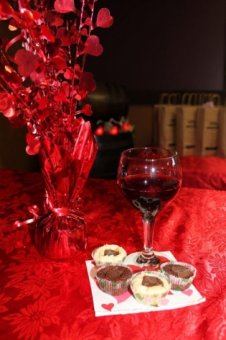 Sponsored By
Pulakos Chocolates, Erie, PA
WINE & CHEESE WEEKEND IS APRIL 22-24. YOU CAN NOW PURCHASE THOSE TICKETS.
SORRY, NO REFUNDS; but tickets are transferable to other people for the same event. We never cancel our events for any reason, even cold or snow.
YOU CHOOSE YOUR TICKET PICK UP WINERY. TICKETS ARE NOT SHIPPED (EVEN THOUGH YOUR RECIEPT WILL SAY "SHIPPING & HANDLING." WE CANNOT REMOVE THE WORD "SHIPPING, " SO PLEASE KNOW IT IS A FEE FOR HANDLING.) WE DON'T SHIP TICKETS. TICKETS WILL NOT BE MAILED TO YOU. YOU WILL PICK YOUR TICKET(S) UP AT THE WINERY YOU CHOOSE AS YOUR PICK UP WINERY WHEN YOU ORDER YOUR TICKETS.
Your sweetheart will LOVE you for this one!
EVENT HOURS:
Friday 12 - 5 p.m.
Saturday & Sunday 10 a.m. - 5 p.m.
ONE REGULAR $35 TICKET IS GOOD FOR ALL THREE DAYS!

YOUR $35 TICKET ALLOWS YOU TO ENJOY:
A food & wine sample pairing at each winery
Wine tasting
A great gift! This year's gift is specialty chocolates from PULAKOS CHOCOLATES!
A booklet containing all of the recipes of the foods you'll be tasting
A Lake Erie Wine Country wine glass
A $5 voucher to use at any winery or at certain restaurants designated on the back of the voucher
Ticket holders provide their own transportation and choose their own itinerary, visiting the wineries in any order. One winery is designated as the pick-up point for your event TICKET, a wine glass, a great gift, recipe booklet and a $5 voucher to spend on wine at any winery or on food at participating restaurants. These are all to be picked up any time DURING THE EVENT.
23 WINERIES are participating in this event.
You must be 21 or older to purchase tickets. Please remember to take your I.D. with you to each winery, as you will be carded at every stop along the way (especially if you look particularly youthful).
YOU CHOOSE YOUR OWN TICKET PICK UP WINERY!
This is the winery where you will pick up your ticket and your gift bag at any time during the event hours.
TICKETS WILL NOT BE MAILED TO YOU AHEAD OF TIME. When you make your online ticket purchase, you need to click the down arrow to see the options for your ticket with a pick up locations of one of 6 Host Wineries. Choose the winery at which you'd like to pick up your ticket and gift bag, then complete your transaction. If you are also purchasing a Designated Driver Ticket, make sure you choose that same winery when you get into the Designated Driver Ticket list in the PayPal drop-down menu.
THERE ARE 6 HOST/TICKET PICK-UP WINERIES FOR THIS EVENT:
When a host winery becomes "full, " it will disappear from the drop-down menu and you will not be able to select it. Pick up wineries are offered on a first-come, first-served basis, so if you get your tickets late, you will have to select one of the remaining wineries. These can't be changed after the fact, so please make sure you know where your friends are going to pick up their tickets BEFORE you order.
YOU MIGHT ALSO LIKE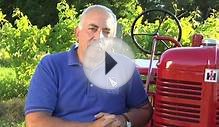 Lake Erie Region-Grape Belt Natural History.mov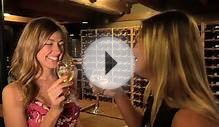 Wineries of the Lake Erie Region.mov
Share this Post