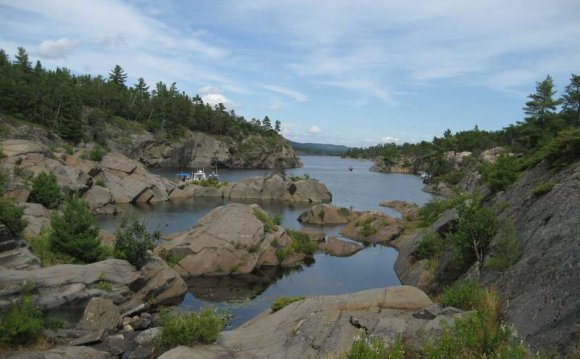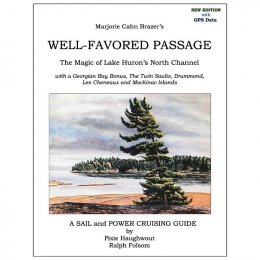 $49.50
Check out the authors' North Channel article featured in Cruising World magazine.
The classic sail and power cruising guide to this fabled destination. The pristine North Channel, home to thousands of islands, links Georgian Bay to Lake Superior and is largely in Canadian waters.
Marjorie Cahn Brazer's legacy has been updated and expanded by two long-time cruisers who share her love of boats and books. Islands and anchorages, wilderness and ports of call, history and legends, wild blueberries and ice cream are presented with an eye for North Channel magic.
Practical and intimate, this revised 40th Anniversary Edition of our cruising guide showcases GPS data, anchorage maps, digital graphics, carefully selected anchorages and harbors, lots of little-known gunkholes, and more stories and tales. Details on launch ramps, charter companies, farmers markets, recommended restaurants, customs clearance, fishing, weather, navigation and Internet access are included. A Georgian Bay Bonus and coverage of The Twin Saults along with Les Cheneaux, Drummond and Mackinac Islands have been added.
Contents
Chapter 1 The Magic of the North Channel
Chapter 2 Cruising the North Channel
Chapter 3 St. Joseph Island and Channel, The Twin Saults
Chapter 4 The North Shore
Chapter 5 Whalesback and McBean Channels
North Channel Edibles
Chapter 6 Mid-Channel, Barren and Bay of Islands
Chapter 7 Little Current to Killarney and Back, Georgian Bay Bonus
Chapter 8 Manitoulin and Cockburn Islands
Chapter 9 Drummond Island and Potagannissing Bay
Chapter 10 Les Cheneaux and Mackinac Islands
From the Preface…
What attracted us to Well-Favored Passage was Marjorie Cahn Brazer's intimacy with the extraordinary beauty, history and magic of cruising the North Channel. An exquisite writer, she added depth and pleasure to our cruising experience. We have tried to expand upon her special appreciation of the North Channel. The result is a practical and intimate cruising guide for the North Channel, the best cruising grounds in North America and the cream of the Great Circle Loop.
Sea Fever Gear Publications, 2016, 40th Anniversary Edition. 184 pages of text, photos, artwork, maps and indexes. ISBN #0-9676620-8-7
NAUTICAL MAP ALERT: Turners' detailed, beautiful Nautical Map of the North Channel is available for an additional $14.00. Excellent for cruise planning and general orientation. Historical photos and text on reverse side. Crafted by Barney Turner. Highly recommended!
When ordering Well-Favored Passage please indicate if you would like THE NAUTICAL MAP added to your order.
YOU MIGHT ALSO LIKE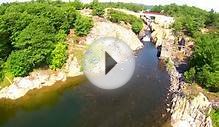 Whitefish Falls, Ontario on the North Channel of Lake Huron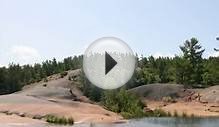 Lake Huron , North Channel 2009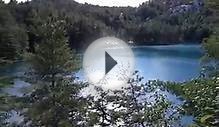 Topaz Lake, North Channel - Lake Huron
Share this Post