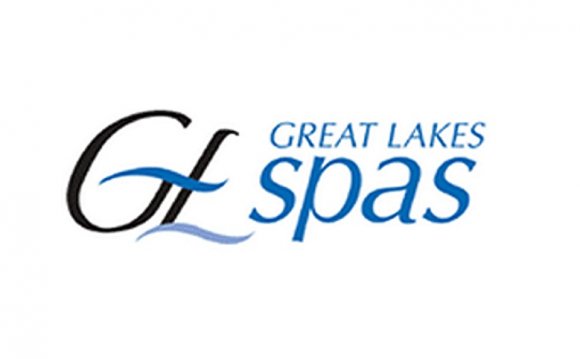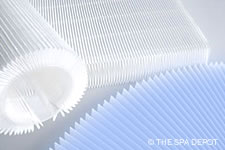 No single factor is more essential for hot tub or pool water quality than your filtration system. A soiled, clogged or worn-out spa filter will fail in its job of trapping contaminants. Old filters also put strain on your spa's pump and other equipment, which can waste energy dollars and reduce water circulation. Clean your filters with every water change and replace them annually to protect your warranty and reduce unnecessary service calls.
Rotate Filters - KEEP SPARES ON HAND
Use the filter rotation method: when cleaning your dirty filter, swap it with a clean dry spare. With this system you'll never have to wait to use your spa, and your filters will last longer. Allowing filters to dry completely after cleaning will help eliminate odors and resident microorganisms. Clean filters save energy.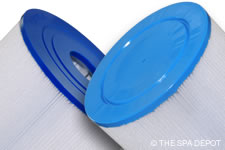 Clarathon Spa & Pool Filters:
You cannot buy a better quality filter cartridge at any price. Here's why:
Premium Filter Media
Clarathon uses the best polyester filtration media that money can buy. The result is longer filter life and better water quality. In fact, you can expect up to 33% better filtration than some other brands which may look about the same, but use cheap filter media. An added bonus: Our sharp pleat folds increase water flow rates while making cartridge cleaning easier.
Antimicrobial End Caps & Premium Center Cores
Clarathon's reinforced end caps feature Antimicrobial protection from bacteria and mold. This protection greatly prolongs the life of the cartridge structure and works to inhibit odor and filter clogging, for a healthier filtration system. Our super-strong center cores are the best in the business.
Break-resistant Banding
Filter models requiring bands* feature our wide, break-resistant banding material for optimal flow rates without pleat flutter.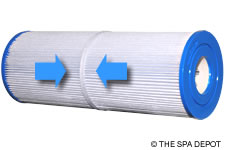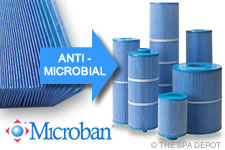 Share this Post