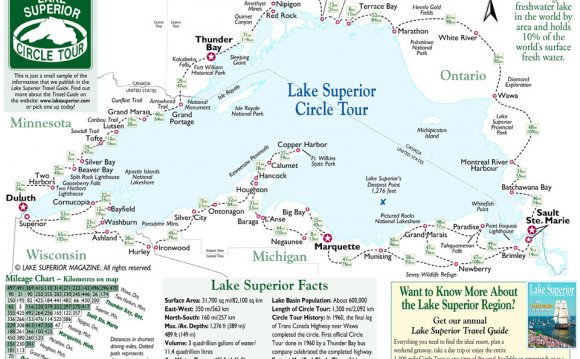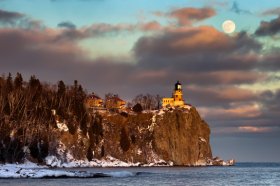 Reference:
The moon rises at sunset at Split Rock Lighthouse, on the North Shore of Lake Superior in Minnesota.
Credit: Igor Kovalenko | Shutterstock
Lake Superior is not only the largest of the Great Lakes; it is the largest body of fresh water on Earth.
Clear water laps the shore at Pictured Rocks National Lakeshore. Lake Superior has an average underwater visibility of 27 feet (8.2 meters).
Credit: Jason Patrick Ross | Shutterstock
Situated on the northern edge of Wisconsin, Lake Superior extends from the upper peninsula of Michigan north to Ontario, Canada, and reaches west to the eastern edge of Minnesota. The name Superior refers to its size and also designates the lake's position as the northernmost of all the Great Lakes.
The lake is about 160 miles (257 kilometers) wide and about 350 miles (563 km) long. It has a surface area of 31, 699 square miles (82, 100 square km) and water volume of 2, 900 cubic miles (12, 100 cubic km).
How deep is Lake Superior?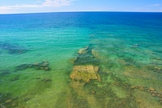 The deepest point in Lake Superior is 1, 300 feet (400 meters) below the surface, making a complete freeze a rarity. Lake Superior boasts extremely clear water, with an average underwater visibility of 27 feet (8.2 meters).
Lake Superior water temperature
Like all of the Great Lakes, Lake Superior is prone to lake effect snow, but the weather is generally moderate, with warmer temperatures than inland throughout the year. Winter temperatures around the lake rarely fall below minus 30 F (minus 34 C), well above inland temperatures. June and July are calm months, while October and November are prone to storms.
Ice covers rocks on Lake Superior. During most winters the lake is 40 to 95 percent covered with ice.
Credit: fstockfoto | Shutterstock
During most winters the lake is 40 to 95 percent covered with ice, although it rarely completely freezes. The last time Lake Superior froze over was in 1997, and it almost completely froze in 2003.
The average water temperature is 40 F (4.4 C) — lower than the other Great Lakes, which are farther south. The water temperatures during the summer months average about 55 F, but surface temperatures reached a record 68.7 F (20.4 C )in August 2010 and are affected by the amount of surface ice during the previous winter.
Formation, discovery and history
Lake Superior first took shape about 1.2 billion years ago as a result of the North American Mid-Continent Rift. The area was inhabited by Native Americans for many years before being explored in the mid-1600s by the French, including Samuel de Champlain (circa 1567-1635) and his scout, Étienne Brûlé (circa 1592-1632).
The lake was a major mode of transportation for the fur industry and other trading activities during the Colonial period and remains a shipping hub today.
Because of varying depths and unpredictable weather, Lake Superior and the other Great Lakes have been prone to maritime accidents. One of the most well-known incidents occurred on Nov. 10, 1975, when the Edmund Fitzgerald, a large cargo ship carrying iron ore, encountered a severe storm that killed the ship's 29 crew members.
YOU MIGHT ALSO LIKE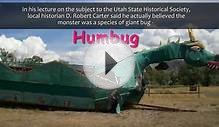 Weird Facts About Bear Lake Monster - Utah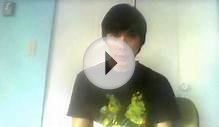 Some facts on Lake Superior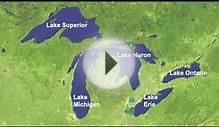 BEAUTIFUL LAKE SUPERIOR: facts about!
Share this Post