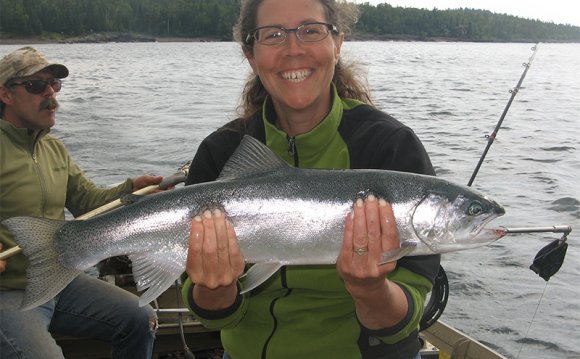 855-700-0013
Charter Fishing Hot Line
Push Here
THE BEST TIME?
What is the best time for one is not necessarily good for the next person. Our best salmon fishing is in the spring as soon as the ice is out of the harbor. This is usually the end of April or the first part of May. The fish this time of the year are coho and small king salmon. In late May and June we have an excellent walleye fishery. Lake trout, our bread and butter fish, are available all season. THE BEST time for large fish is from mid July thru September. So to answer your question honestly THE BEST TIME TO GO is when you can . Historically my very best day and very worst day follow one another. What this means is if the fish are jumping in the boat it can only get worse and if fishing is poor it can only get better. It is not the destination but the journey there that is remembered!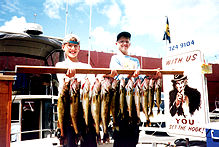 WALLEYE? YOU BET!
Lake Superior and the St. Louis River Estuary provide some of the finest trophy walleye and musky fishing in the Northern Hemisphere. May and June walleye are most frequent in the St. Louis River, along with trophy musky and northern pike. Trolling with large, fast running baits gives way to quick action. Two lines per person are allowed which means you don't have enough hands when the BITE is on. As river water warms, summer walleye migrate to the open waters of Lake Superior to feed on smelt, herring, and the lures of "The Opti Fleet".
If Proper Planning Promotes GOOD LUCK
WE MAKE OUR OWN LUCK

Captain John Stieben
5147 Lester River Road

Captain Paul Mazzuco
Email:
Captain Rob Hering
Captain
For all bookings and available dates please contact
Active KETO description live Active KETO activeketo-gummies.com.
YOU MIGHT ALSO LIKE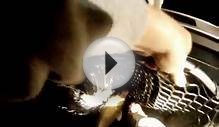 lake superior late night walleye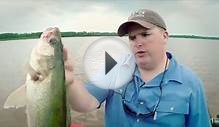 Ambushing Lake Superior Summer Walleyes - Season #8 ...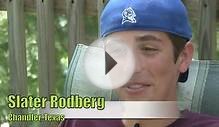 OFX Lake Superior Walleye Part 1
Share this Post