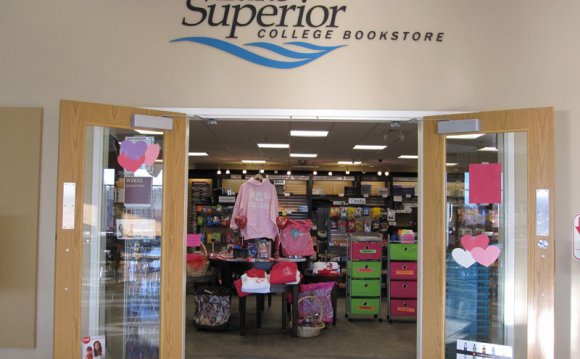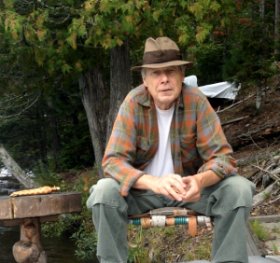 LET'S CELEBRATE LAKE SUPERIOR WRITERS!
LSW'S Annual Celebration of the Literary Arts
Sunday, May 17, 5-7 pm
Tweed Museum of Art, UMD
KEYNOTE by Linda LeGarde Grover, author of The Road to Sweetgrass and The Dance Boots, Duluth's pick for One Book, One Community.
CONTEST WINNERS' READING by LSW 2015 Super + Natural Contest Winners
A short and sweet LSW ANNUAL MEETING
CASH BAR, delicious APPETIZERS, scintillating CONVERSATION. FREE for current LSW members; bring a guest!
You are welcome to RENEW your membership or JOIN LSW on May 17. DONATIONS TO LSW always gratefully accepted. ~~
FEELINGS, IMAGES & POETRY
A workshop with JIM JOHNSON, Duluth Poet Laureate
May 21 (Thur) 1 – 3 pm
UMD Library Rotunda
$25 LSW members, $40 non-members
Jim Johnson is the featured speaker at the Northeast Minnesota Book Awards (NEMBA) program the evening of May 21 in Kirby Ballroom, UMD (see next story). A well-known poet and educator in Northeast Minnesota, Johnson will lead workshop participants in the essentials of writing poetry to express feelings and evoke images. Cost (payable at the workshop) to Lake Superior Writers' members is $25; cost for non-members is $40, which includes a membership in LSW. To register, email LSW at writers@lakesuperiorwriters.org, or call Marty Sozansky at 218-341-4363. (Please be sure to include the name and date of the workshop/event you are registering for, as well as your name, phone number and whether you are a member of LSW or will be registering at the non-member rate.)
ADVANCED FICTION WRITING WORKSHOP
Instructor: Felicia Schneiderhan
4 Wednesday Sessions
Marshall Professional Building Conference Room
June 17 & 24, July 1 & 8, 6-8 pm
Includes one private conference with instructor
$75 LSW Members; $90 Nonmembers
To register call Gail Trowbridge at 218-728-1354 or email her at gailwill@chartermi.net
Payment will be taken on June 17 5:45-6 pm
This class is for people who have been writing fiction for some time, and would like to work on their writing in a workshop setting. The class will include such topics as point-of-view, rewriting and publishing. Felicia Schneiderhan holds a B.S. from Northwestern University and an MFA from Columbia College Chicago. Her fiction, nonfiction, poetry, and journalism have appeared in dozens of publications. She has taught fiction and nonfiction writing classes at colleges and universities in Chicago and Duluth, and Lake Superior Writers. Her new memoir is Newlyweds Afloat, published by Breakaway Books.
27th Annual Northeastern Minnesota Book Awards – NEMBA5-6:30pm – Book Fair and refreshments
6:30-8pm – Speaker Jim Johnson/ Awards Presentation
Barton Sutter – Emcee
8-9pm – Extension of the Book Fair
The 27th annual NEMBAs will honor books published in 2014. This year's nominees include books by LSW members Marie Zhuikov, Linda LaGarde Grover, Mark Munger, Holy Cow! Press, Sheila Packa, Bonnie Malterer and Donna Schilling. The awards showcase authors and books that capture the spirit of the Northland and substantially represent northeastern Minnesota. This free community event is open to the public, with parking available in several lots and meters on campus.
This year's speaker, Jim Johnson, is the 2014-2016 Poet Laureate of Duluth, Minnesota. He has published seven books of poetry. His most recent, The First Day of Spring in Northern Minnesota, was a Minnesota Book Award Finalist and a winner in the poetry category of the 25th annual Northeastern Minnesota Book Awards. Johnson's work often focuses on the lives of northern Minnesota's Finnish settlers, but the experiences of these immigrants translate into universal themes of hard work, nature, and families. Lake Superior Writers is a sponsor of NEMBA.
KUDOS – News about our members
Eric Chandler's news includes the publication of "6 Superior Hiking Trail Surprises" in the May issue of Northern Wilds; "Buckle Up" received Honorable Mention for Nonfiction for the upcoming edition of The Talking Stick; and his poem titled "It Happened Anyway" was accepted to the online literary journal O-Dark-Thirty.
Jan Chronister has recently had poems accepted or published by Silly Tree Press, Outrider Press, Silver Birch Press (Gatsby anthology), Pan's Shadow, Talking Stick, Red Cedar, The Nemadji Review and Wisconsin Poets Calendar.
Jim Perlman attended the 2015 AWP conference in April, held at the Minneapolis Convention Center. He was one of 800 publisher/exhibitors and was honored with a tribute session. Here is the description of his work:
"Holy Cow! Press has published authors in single-authored collections and themed anthologies for thirty-seven years. Founded in Minneapolis in early 1977, Holy Cow! Press has shaped literary production in the Midwest and nationwide. Four panelists from diverse backgrounds and genres discuss working with Jim as an editor and the significance of his press. Readers value his beautiful books of literary and cultural significance. Holy Cow! Press' book list is culturally and racially diverse and artistically meritorious; it marks Duluth/Minneapolis as a site of literary significance. This small press has provided an essential bridge for Russian, Jewish, Swedish, Indian and American voices; for rural and urban trendsetters; for grieving, divorced, aging, little-known or silenced; for cultural continuance; for guiding writers-to-come. Holy Cow! engages reading, writing and youthful audiences in the power of art."
Nodin Press has recently published Bart Sutter's collection of haiku, Chester Creek Ravine, with cover art and illustrations by Duluth printmaker Cecilia Lieder.
Philip Luoma Anderson, son-in-law of LSW member Charlene Luoma, announced the publication of his second book Bellwether Live at First Avenue (ISBN: 978-0-9839237-1-8). This was a project about creativity and doing what is needed to realize that creativity. It is a limited edition of 100 books (50 left), all signed and numbered for $20. You can find the book at
Liz Minette has work published in the recent issue of Blue Collar Review.
Francine Sterle's new book, What Thread?, which won the 2014 David Martinson-Meadowhawk Prize in Poetry, has been released by Red Dragonfly Press. Scott King, publisher of the press, has this to say: "Francine Sterle eloquently navigates the sacred space of absence. From the labyrinths of ancient times to the koans of Buddhist practice to the northern landscape in which she lives, these dazzling poems move back and forth from private elegy toward quest and question, offering breadth and resonance to a journey no one is spared."
UPCOMING EVENTS
May 9 (Sat) 1 – 3pm – Margi Preus will be signing West of the Moon and other titles at Barnes & Noble in Duluth.
May 9 (Sat) 7pm – Nodin Press has recently published Bart Sutter's collection of haiku, Chester Creek Ravine, with cover art and illustrations by Duluth printmaker Cecilia Lieder. Bart and his brother Ross will present "North Country Characters, " a program of songs, stories, and poems with a Scandinavian flavor, at Duluth Congregational Church, 3833 E. Superior Street. The second act of this performance will serve as the book launch for Chester Creek Ravine, and the evening will also include contributions by pianist Sam Black and Norwegian singer Stina Fagertun. Tickets are $15 for adults, with family rates available at the door.
May 19, 12:30 pm – Bart Sutter will give a talk with readings from Scandinavian-American poets of Minnesota called "Sons and Daughters of the Northern Lights" at the Ramsey County Library in Roseville, 2180 Hamline Ave. North, at 12:30 p.m. Dorothea Diver will accent the talk with Swedish folk tunes on piano.
YOU MIGHT ALSO LIKE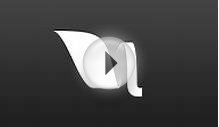 Grace College Athletics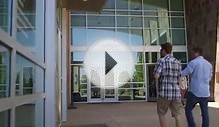 Folsom Lake College - Athletics
Share this Post