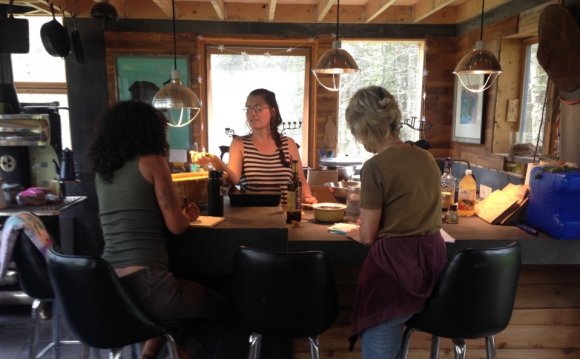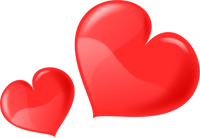 Welcome families! We are excited about all of the great activities coming up in the 2015-2016 school year.
Want to get involved? Contact us anytime at lakesuperiorelementarypto@gmail.com to join our email list of updates, volunteer requests, and other happenings!
Or, contact one of the members of the 2015-2015 PTO Board: Stacey Miller, Kelly Sundeen, or Valerie Damstra.
Father Daughter Dance Ticket Sales: Monday, January 25 at 5:00-6:30pm at Lake Superior Primary. Tickets are $25 each and cash only. If you cannot make the ticket sale please email lakesuperiorelementarypto@gmail.com to make other arrangements.
Annual Fundraiser: Fundraising materials will be sent home with students on Monday, February 8. Families are encourages to participate if they can be sure to pick up their fundraising orders on Thursday, March 31.
The Lake Superior Elementary PTO provides many fun events for our school families, as well as raise funds for playground improvements, reading programs, field trips and more. Here is a list of the things that PTO has provided our school:
Cable Natural History Museum school visits
Zoomobile visit from the Lake Superior Zoo-Duluth
Playground improvements (goal posts, basketball hoops, swing & activity structure, volleyball nets, picnic tables & buddy benches, many new balls, bats & many other fun playground necessities!)
Field trips
Flower beds in front of the elementary school
Grandparent's Day
Book giveaway for Reading is Fundamental (R.I.F.)
Performances and special guests (Tom Pease, Opera for the Young)
Accelerated reader store prizes
Teacher appreciation special treats
Pow-wow
Support of 5th grade reading buddies program
Eye Spy in the Woods
Father/Daughter Dance
Family Fun Night
Family Movies Nights
Home Folders
Popsicle/ Ice Cream Social
School Mall
End of School Field Day
Farm to School Program
Upcoming PTO Events
We are always looking for ideas for PTO Events! Do you have a great idea for an event or want to help? Contact us at lakesuperiorelementarypto@gmail.com or (715) 682-7085.
Bring your creativity and a love for all things LEGO. LEGOs and a healthy snack will be provided. LEGO Club will generally meet the first Wednesday per month. All elementary students are welcome. PLEASE NOTE: LEGO Club is supervised by parent volunteers. If desired, parents have the option to sign in their children and pick them up promptly at 5:30pm.
Tentative Schedule:
February 3
March 2
April 13*
May 11*
* Note: LEGO Club will be on the second Wednesday of the month in April and May to avoid the early dismissal days.
School favorite Tom Pease will be returning to Lake Superior Elementary School this winter with his beloved performances. Mr. Pease will be giving two performances during the school day for all elementary students.
A family performance will take place at 6:00pm in the Ashland High School Auditorium. This event is free and open to the public.
4th Annual Father/Daughter Dance- Friday, February 26 and Saturday, February 27 2016
The dance will be held at the AmericInn Conference Center (3009 Lakeshore Drive, Ashland). Doors open at 5:45pm; Dinner 6:00-7:00pm; Dance with sound and lights by Baynet 7:00-9:30pm. This event is open to all ages. Fathers, stepfathers, grandfathers, uncles, and special friends are all welcome to attend this event, and is open to anyone in the Chequamegon Bay area. Tickets are $25 each and includes corsage/boutonniere, dinner, dessert, dance, and complimentary photo.
Ticket sales will take place on Monday, January 25 from 5:00-6:30pm at the elementary school. Sales are cash only. If you cannot make the ticket sale, please email lakesuperiorelementarypto@gmail.com to make other arrangements. Contact Tricia Lund at 715-682-7085 with questions.
Mother/Son Event- Spring 2016
We need volunteers! Please contact us at lakesuperiorelementarypto@gmail.com if you have ideas for activities or you'd like to help.
School Mall is an online program that helps our school earn cash without having students selling door to door, collecting money or delivering products. Over 400 merchants, including Sears, Target, and WalMart.com, have joined together to offer up to 50% of sales to our school for shopping through SchoolMall.com
To shop, simply go to and select one of our schools (either Lake Superior Primary School or Lake Superior Intermediate School). We hope you enjoy the School Mall website. Any orders placed for this year will earn a percentage for our schools.
YOU MIGHT ALSO LIKE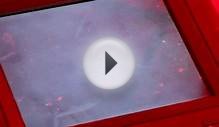 School of small whitefish, lake superior.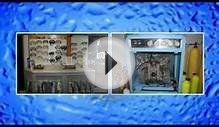 Lake Superior Divers Supply And School - Duluth, MN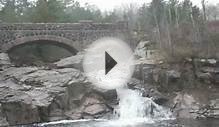 Lake Superior High School Year End Video 2007-2008
Share this Post