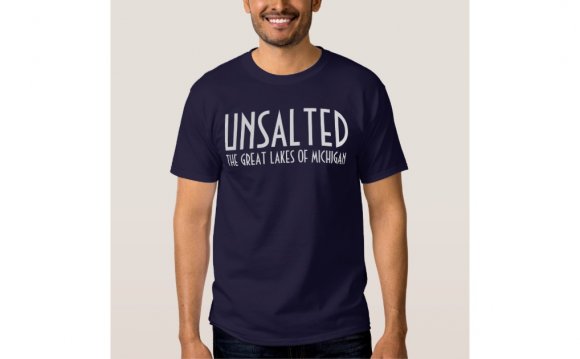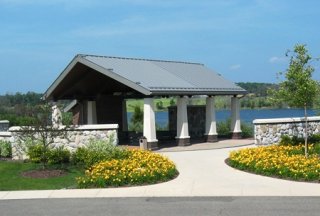 Committal shelter at Great Lakes National Cemetery.
HOURS
Office Hours: Monday thru Friday 8:00 a.m. to 4:30 p.m.
Closed federal holidays.
Visitation Hours: Sunrise to Sunset.
BURIAL SPACE
This cemetery has space available to accommodate casketed and in-ground burial of cremated remains. Cremated remains may be placed in the above ground columbarium wall.
ELIGIBILITY
Burial in a national cemetery is open to all members of the armed forces who have met a minimum active duty service requirement and were discharged under conditions other than dishonorable. A Veteran's spouse, widow or widower, minor dependent children, and under certain conditions, unmarried adult children with disabilities may also be eligible for burial. Eligible spouses and children may be buried even if they predecease the Veteran. Members of the reserve components of the armed forces who die while on active duty or who die while on training duty, or were eligible for retired pay, may also be eligible for burial. For more information visit our eligibility web page.
DIRECTIONS FROM NEAREST AIRPORT
From Detroit Metro Airport and points south of Detroit: Take I-94 West to I-275 North, about 18 miles to I-96 West toward Lansing about 18 miles. Take U.S.23 North to Flint. Take Thompson Road Exit 84, turn right on Thompson Road, go to Fenton Road, turn left on Fenton Road, go to Baldwin Road, turn right on Baldwin Road, go to Holly Road, turn right on Holly Road, go to Belford Road, turn left on Belford Road cross the railroad tracks. The cemetery is on the right after crossing the railroad tracks.
From Ann Arbor and points South: Take U.S. 23 North toward Flint. Take Thompson Road Exit 84, and follow the directions from that point above.
From points East of Detroit: Take I-75 N to Holly Road (exit 108). Turn left onto Holly Road then turn left onto Belford Road.
From Lansing and points West: Take I-69 E toward Flint, merge onto I-75 S (exit 133) toward Ann Arbor/Detroit. Take Holly Road (exit 108). Turn right onto Holly Road, turn left onto Belford Road.
From Bishop Airport, Flint: Merge onto I-75 S (exit 133) toward Ann Arbor/Detroit. Stay on I-75 to Detroit. Take Holly Road (exit 108). Turn right onto Holly Road, turn left onto Belford Road.
From Saginaw, Bay City, and points North: Take I-75 S toward Flint and follow the directions from Flint.
GENERAL INFORMATION
Any eligible person may be interred at any national cemetery that has available grave space.
Our Memorial Day Ceremony is held at 1:00 p.m. the Sunday before the federal holiday. The Veterans Day Ceremony is held on Veterans Day at 11:00 a.m. Both programs are held at the cemetery assembly area and are sponsored by the Great Lakes National Cemetery Advisory Council.
Upon completion of construction Phase 1B on August 1, 2010, Great Lakes National Cemetery has a fully functional Public Information Center, Administration Building, and service and maintenance facility.
Services are held in two committal shelters and services are provided for an average of 11 burials each business day. Phase 1A and 1B provide a total of 4, 401 in-ground cremation burial sites, 8, 768 columbarium niche sites, 4, 650 traditional casket burial sites, and 18, 080 double-depth pre-set crypts. Columbarium B has an adjacent committal shelter for services. It is not suited for presentation of military honors.
Funeral honors are provided by the appropriate branch of service when requested by either the funeral director or next-of-kin. The Great Lakes National Cemetery Advisory Council supports volunteer veteran service organization units that provide the rifle volleys in support of the Department of Defense funeral honors team.
Families with special accommodation needs may contact the cemetery staff to see if those needs can be met.
FLORAL/GROUNDS POLICY
We welcome and encourage fresh-cut flowers throughout the year and provide flower containers for gravesite display. Cemetery visitors are free to use the containers located in receptacles placed throughout the cemetery. Once the blooms are spent or damaged by weather, they are removed. They may also be removed for routine mowing or other maintenance.
Artificial flower are only allowed after the end of mowing operations in the fall on October 15 and must be removed when mowing operations resume in the spring beginning the first week of March.
On Easter and Memorial Day, potted plants and artificial flowers may be placed on gravesite 10 days before through 10 days following the holiday. During the holiday season, from December 1 through January 20, seasonal floral items and gravesite blankets, no larger than two feet by three feet, may be placed on gravesites.
To maintain the dignity of the cemetery, commemorative items, balloons, pinwheels, glass items, votive lights, statues, shepherd's hooks and permanent plantings, among other items, are not allowed.
No item or object may be attached to a headstone or marker in a national cemetery. Animals may eat fresh flowers and arrangements.
WEAPONS POLICY
VA regulations 38 CFR 1.218 prohibit the carrying of firearms (either openly or concealed), explosives or other dangerous or deadly weapons while on VA property, except for official purposes, such as military funeral honors. Possession of firearms on any property under the charge and control of VA is prohibited. Offenders may be subject to a fine, removal from the premises, or arrest.
HISTORICAL INFORMATION
Great Lakes National Cemetery is the second national cemetery built in Michigan and the 122nd in the national cemetery system.
Great Lakes National Cemetery is located approximately 50 miles northwest of downtown Detroit, in Holly Township, Oakland County. The cemetery borders Fagan Lake, and is located on a portion of a land grant from the Federal Government to Terrance Fagan in 1836. Historically, the property served as farmland until it was acquired by the National Cemetery Administration in 2002.
In the 20th century, the property was purchased by Bryson Dexter Horton, a Spanish-American War veteran-turned-industrialist who invented the "Square D" switch. Horton's invention dramatically improved electrical safety, by encasing the switch in steel and protecting users from the live electrical current. Mr. Horton constructed a small house on the property in 1927, and reportedly entertained such preeminent locals as Henry and Edsel Ford, who both hunted and fished there.
Great Lakes National Cemetery was established in 2005, and the first burial took place on October 17 of that year.
YOU MIGHT ALSO LIKE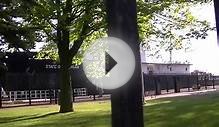 State of Michigan Great Lakes Maritime Academy in Soo ...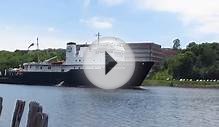 Great Lakes Maritime Academy Ship "State of Michigan ...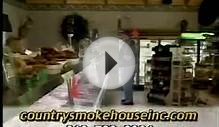 Michigan Out of Doors - Pursuit of Great Lakes Largemouth ...
Share this Post