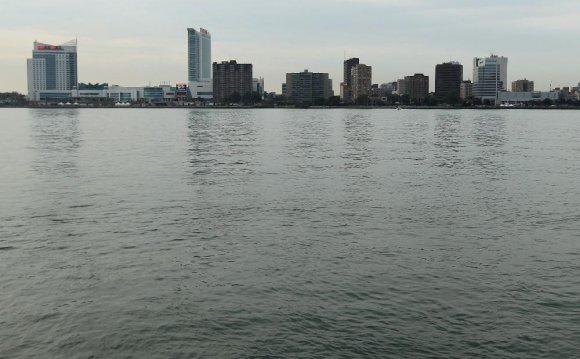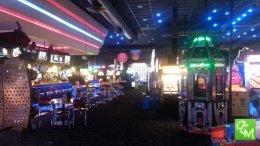 Dave and Buster's Utica Review – Review of Dave an Buster's in Utica – restaurant, sports bar, and midway arcade in a casino-like atmosphere.
This review is going to be cumulative as I've been going to Dave & Buster's Utica since it opened in 1998. I've been there for corporate parties, dates with my future husband, and girl's night outs. I still enjoy Dave and Buster's Utica all these years later! Now, I tote my kids through the labyrinth of games and fun as a great way to pass the time when the kids aren't in school.
For the uninitiated, Dave and Buster's is humongous bar and restaurant that features a Midway of arcade and carnival-style games. I'm not talking about a dingy, shopping mall-type of arcade. It's upscale and features the latest and greatest games. Dave and Buster's is more like a casino experience than it is a visit to Chuck E Cheese.
The upscale atmosphere may seem weird at first if you're used to a place like Chuck E Cheese. It's immediately apparent that Dave and Buster's isn't specifically designed for the under-10-years old crowd. Rest assured, kids are allowed, but they do have some rules regarding youngsters. Dave and Buster's only allows 6 minors to 1 adult and children aren't permitted at all after a certain time of day. I remember when they were even stricter about kids when they first opened but they've softened up a bit over the years to allow for more flexibility. If you arrive with children, there is usually a well-dressed (almost usher-like) attendant or two to casually remind those with kids of their policies. It may seem like overkill, but knowing how they like to keep their upscale "experience" enjoyable to everyone, I actually understand why they like to enforce their rules. IE: They don't want it to be like Chuck E Cheese's. All that said, it's a great experience for well-mannered kids.
Share this Post