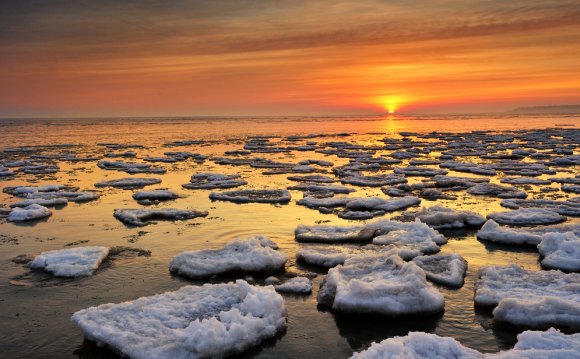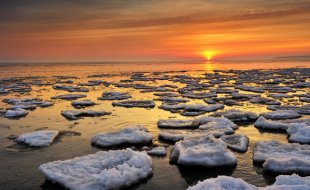 Reference:
Lake Huron has the longest shoreline of the Great Lakes. It is the second largest by surface area and the third largest by volume of water.
The lake's surface area is 23, 000 square miles (59, 600 square kilometers) and its volume is 850 cubic miles (3, 540 cubic km). The shoreline is 3, 827 miles (6, 157 km), taking into account its many islands.
Lake Huron is situated between the eastern shore of Michigan and Ontario, Canada, to the north. Port Huron/Sarnia, where Huron meets the St. Claire River, is at the southernmost point of the lake. Lake Huron is connected to Lake Michigan by the Straits of Mackinac and, technically, these two lakes are one lake. The water from Lake Superior also flows into Lake Huron through the St. Mary's River.
Of the lake's 30, 000 islands, Manitoulin Island, which sits in the Georgian Bay, is the most prominent island is the world's largest freshwater island.
Formation, discovery and history
It was the first of the Great Lakes to be explored by the Europeans in the 1600s. The French explorers Samuel de Champlain and Étienne Brûlé reached Georgian Bay in 1615. Others soon followed, including Louis Joliet, who traveled Lake Huron in 1669 by canoe before coming upon Lake Erie.
Lake Huron is named for the Wyandot Indians, or Hurons, who lived there. But because it was the first of the Great Lakes to be explored by the French, they called it La Mer Douce, meaning fresh-water sea.
The Fort Gratiot Lighthouse at Port Huron was the first lighthouse built in Michigan, in 1829. .
Credit: Tim Kornoelje | Shutterstock
On Nov. 9, 1913, Lake Huron was hit by the worst storm ever to hit one of the Great Lakes. The storm produced unprecedented wind gusts of 90 mph (145 kph) and ocean-like waves of more than 35 feet (11 meters) The powerful 16-hour storm, which was called The Big Blow, sank 10 ships and killed 235 seamen, making it the deadliest storm to hit any of the Great Lakes.
YOU MIGHT ALSO LIKE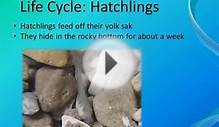 Lake Sturgeon facts and underwater footage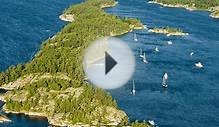 Top 10 Facts About Lake Huron - Northern Ontario Travel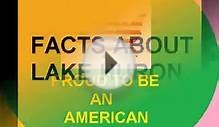 BEAUTIFUL LAKE HURON: facts about!
Share this Post