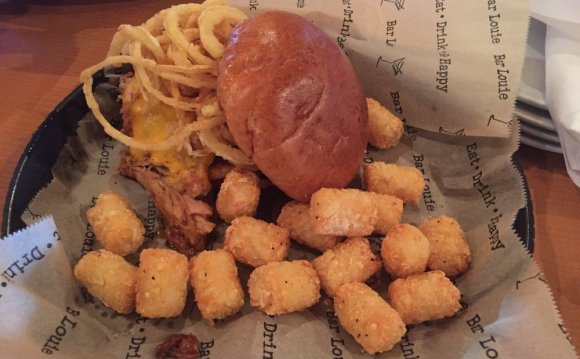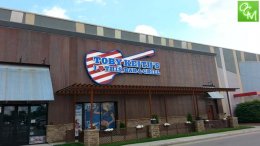 Toby Keiths Great Lakes Crossing Review – Pics, and menu info. Toby Keith's I Love This Bar & Grill at Great Lakes Crossing in Auburn Hills MI features seating for up to 400, an 85-foot guitar-shaped bar, a mechanical bull, concert stage, rooms for private parties, and more.
I hadn't been to Toby Keiths Great Lakes Crossing Restaurant in a long time so I decided to update this review. I've only gone there for off-hour lunches and the place seems cavernous. I'd like to go there when a band is playing or on a busy Saturday night. Still, I enjoy the clean atmosphere and wide-open spaces. Even after several years of being open, the restaurant is well-maintained and looks almost brand new.
If you enter Toby Keith's I Love This Bar and Grill restaurant from inside Great Lakes Crossing, you will see the store filled with Toby Keith merchandise when you first walk in. The large restaurant area soon follows. There's a stage for performances, an 85-foot guitar-shaped bar serving drinks in mason jars, and a mechanical bull.
Toby Keiths Great Lakes Crossing restaurant menu has changed a bit in the years I've been going. Besides the expected, escalating prices, the menu seems in constant flux. The stuffed cheddar and bacon burger that was a favorite of my husband is gone and the portions have seeming shrank over the years (much like many restaurants). The Toby Keith's I Love This Bar menu had just a few typical burger and sandwich items. The rest was southern-style fare including the singer's own favorites, such as pulled pork sandwiches, meatloaf, crispy fried mac n cheese, catfish, a fried bologna sandwich, and deep-fried twinkies for dessert, just to name a few.
You don't have to be a huge fan of Toby Keith to appreciate the atmosphere. If you enjoy clean, wide-open spaces and a country roadhouse atmosphere complete with Daisy Duke-clad waitresses, you'll enjoy your dining experience. The unique drinks, while expensive, taste great and pack a wallop!
Pricing was mid to high range. The lowest priced Toby Keith's I Love This Bar burger checks in at just under $11. The kids menu featured 6 options. Pretty standard, but the portions were hefty for a kids menu.
One warning – if you are a people watcher like me, you might not be a fan of the booths at Toby Keith's. They are super-tall and you will be hidden inside. You won't be able to see anything outside around you since the height of the booth literally goes well above head level. It's amazing to me that the wait staff even knew we were sitting in their section, or if we needed a refill, etc.
Toby Keith's I Love This Bar and Grill at Great Lakes Crossing
YOU MIGHT ALSO LIKE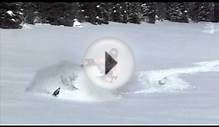 Crossing Lakes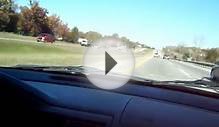 Great Lakes Crossing Trip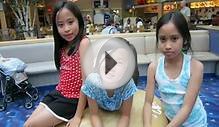 GREAT LAKES CROSSING 2010
Share this Post