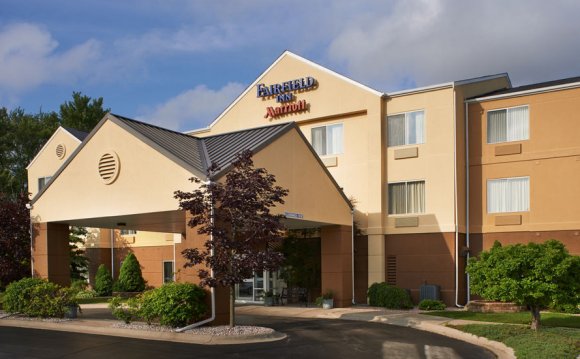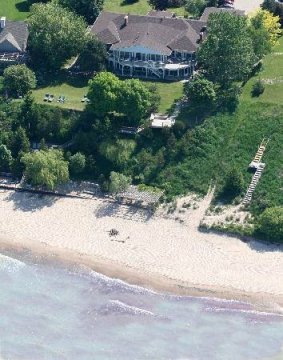 Whether you are planning a long summer vacation or a one night stay, Huron County has a Motel, Hotel or Inn to suit. Be sure to visit our sandy beaches, unique shops, museums, art galleries, hiking trails, theatres, golf courses and the many other attractions and recreational opportunities during your stay with us!
Bayfield & Area

A turn-of- the-century inn, featuring casual country dining room, a friendly inviting pub and 4 bed & breakfast rooms. Number of rooms: 4 (B & B). Guest capacity: 14. Open year round. Reservations preferred. Liquor licence. Dining on premises. Conference facilities. Rates: $115 - $155.
Bayfield & Area

Ashwood Inn is offering 22 newly renovated guest suites, 19 acres of trails, an indoor pool, beautiful private sandy beach. We are walking distance to marinas, shopping and dining in the village of Bayfield. Nearby activities include live theatre (Stratford, Blyth, Huron Country Playhouse), golfing, wakeboarding, hiking, cycling, horseback riding, fishing, sailing, cross country skiing and horseshoeing.
Bayfield & Area

On the north shore of the Bayfield Harbour. An ideal vacation at the prettiest harbour on "Ontario's West Coast". Quiet, well maintained 1 and 2 bedroom housekeeping cottages adjoining our marina. Convenient to fishing, beaches, golf and historic Bayfield. Please phone or write for our brochure and reservation information. 10 housekeeping cottages. 25 Boat Slip Marina. Season: April through Oct. Reservations preferred. Rates: spring/fall 5-0 weekly; July/Aug. 5-5 weekly; 5-5 daily. Visit our website www.bayfieldrivercottages.ca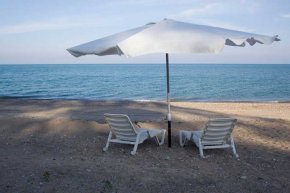 Bayfield & Area

Official Photo Sponsor
Contact: Wei Shao
Telephone: (519) 236-7137
Alternate Telephone: (519) 702-8387
Fax: (519) 236-7269
Website:
Between Grand Bend and Bayfield, luxury, beach front property overlooking Lake Huron. Nine guest rooms, ensuite bathrooms, indoor saltwater pool, whirlpool, infrared sauna, fireplaces, three guest sitting rooms, guest kitchen & BBQ, full breakfasts, balconies, patios, sandy beach, beach-level hammocks, chairs & firepit, spectacular sunsets, pre-booked on-site spa services available. Guest capacity: 20. Year round. Smoke free. No pets. Reservations preferred. Rates 5-5 (May to Oct); 5-5 (Nov. to Apr).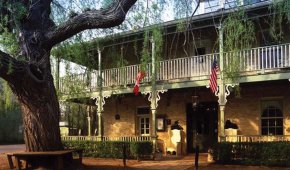 Bayfield & Area

Bayfield's only lakeview resort with private beach and sunsets. 1, 2, 3 bedroom cottages complete with kitchen, fireplace, BBQ & T.V. Nearby shopping and dining, golf courses, horseback riding and some of the best stage theatre in Canada. 14 cottages (30 rooms). Guest capacity: 80. Smoke free. Salt water pool. Wireless internet. Pets are welcome. Open year round . Reservations are preferred. Rates: $135 - $240 per night.
Bayfield & Area

Located in the heritage village of Bayfield on the shores of Lake Huron. CAA 4 Diamond dining . Locally sourced gourmet farm to table cuisine, luxurious amenities and accommodations. Close to Stratford and Blyth Festival Theatres, Huron Country Playhouse, blue flag beaches, golf, hiking, cycling, fishing, horseback riding, sailing and snowshoeing. 26 guest rooms, taproom and fine dining. Open year round, reservations required. Licensed, conference facilities, partially wheelchair accessible, pets welcome in specific rooms. In season and off season rates from 9, double occupancy.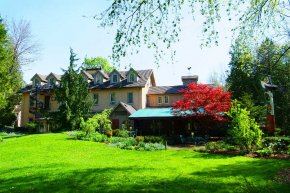 Bayfield & Area

Seven spacious luxury guest suites with their own unique decor create the consummate comfort in every detail. All suites have large luxurious bathrooms to enhance your rest and relaxation. Gourmet dining and romantic gardens. Number of Rooms: 7. Guest capacity: 14. Open April to Dec. Reservations: yes. Dining on premises. Liquor licence. Pets welcome. Conference facilities. Other Languages spoken: Dutch. Wheelchair accessible. Rates: $250, $325, $425
Blyth & Area

Across from the Blyth Festival, each room has A/C, cable TV, coffee makers, am/fm alarm clocks. One room has jacuzzi tub, fireplace. Walking trails, shopping, spa close by. Rooms are accessible to dining and pub facilities. Number of rooms 7. Guest Capacity: 24. Reservations preferred but not required. Open Tuesday-Sunday. Rates $79.99 to $159.99 plus HST.
Clinton & Area

Located 1.5 miles/2.4 km south of Clinton on London Road (Hwy #4). One storey, quiet, clean rooms in a rural setting. Air conditioning, cable television, fridges and microwaves. Number of rooms: 15. Guest capacity:43. Reservations preferred, but not required. Rates: $60-$135. No Pets.
YOU MIGHT ALSO LIKE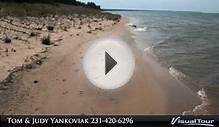 Lake Huron.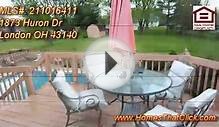 Choctaw Lake Home for Sale - Homes that Click - 1873 Huron ...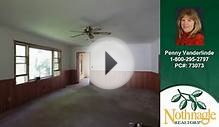 Homes for sale 7532 Lake Bluff Huron NY 14590 Nothnagle ...
Share this Post