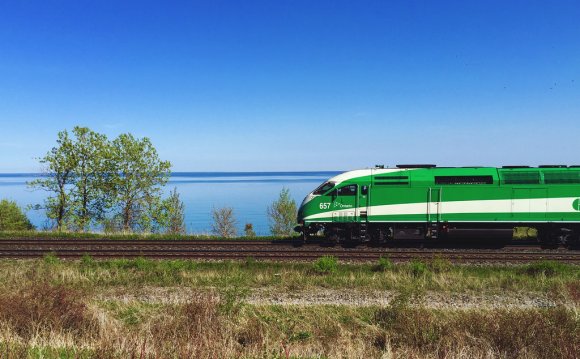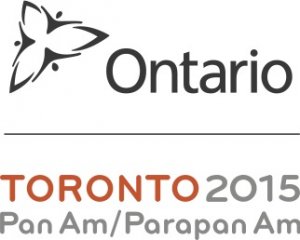 As of September 2015 Whitby's Waterfront Trail is off-road and paved thanks to a generous grant from the Government of Ontario's PanAm Legacy Fund, which closed the gap on the west side of the Whitby Waterfront Trail. The Whitby Waterfront Trail now travels thorough Lynde Shores Conservation Area, connecting to two Provincially significant wetlands.
There are a number of beautiful natural areas to enjoy, for example Lynde Shore Conservation Area and Thickson's Woods, the last remnant of old-growth white pines on the north shore of Lake Ontario. The Rowe House, the first mayor's house, is open for you to explore Whitby's history. Port Whitby Marina's Clubhouse is open to the public and is an excellent short stop for food and refreshment.
13 km of family-friendly Trail great for cycling and walking
Nature trails and lookouts connected to the Waterfront Trail through Lynde Shores CA.
Seasonal access through Port Whitby Marina. Trail is open from June to September between the hours of 7 am to 9 pm. All other times use Charles/Watson route. When open the Marina offers trail users washrooms, refreshments through vending machines, staff with first aid training and information
Beaches at Lake Park and Heydenshore Kiwanis Park
Wonderful birding opportunities along the meadows of Ronald C Deeth Park and Thickson's Woods
Cycling on the paths through Thickson's Woods is prohibited
Bridge crossing over Corbett Creek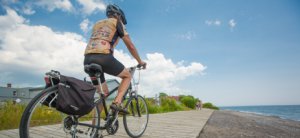 Main Access Points (with parking)
Lynde Shores Conservation Area-1285 Victoria St. West, Whitby
Port Whitby Rotary Sunrise Lake Park - 269 Water St.
Heydenshore Kiwanis Park - 589 Water St.
GO Transit - Whitby Station - 1350 Brock St. South
Resources, Local Maps and Connecting Trails
Complete map of Whitby's Waterfront Trail available on the Town's website
Central Lake Ontario Conservation Authority (CLOCA)
CLOCA manages several of the finest sections of the Waterfront Trail including Lynde Shores Marsh Conservation Area and Bowmanville/Westside Marshes CA, Clarington.
Durham Region
Durham Region has a network of suggested bike routes that can be found on their PDF map here:
Durham Region has more than 350 km of recreational trails 80km of which comprise the Waterfront Trail. Check out their guide to Durham Trail booklet which describes and maps over 60 trails in Durham.
YOU MIGHT ALSO LIKE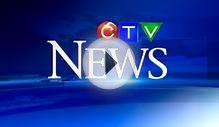 Waterfront trail extends to Lakeshore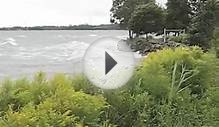 Stormy Lake Ontario Port Credit Waterfront Trail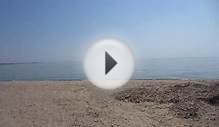 294 Waterfront Trail Marie Curtis Park Lake Ontario
Share this Post