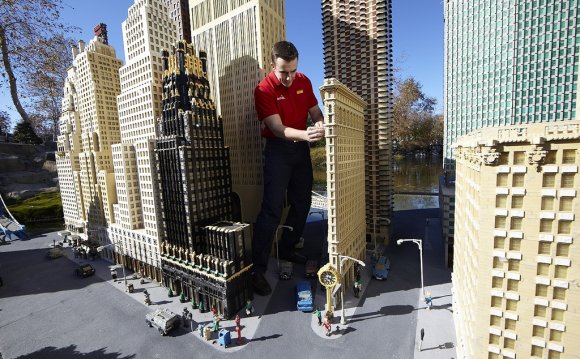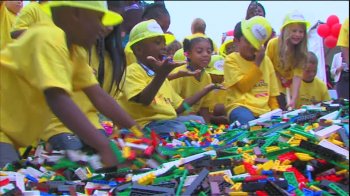 AUBURN HILLS, Mich.
-
LEGOLAND® Discovery Center Michigan will host a job fair from Tuesday, Jan. 5 through Friday, Jan. 8, in an effort to fill 70-80 part-time positions.
Appointments are not required and all applicants pursuing employment must have flexible availability. Part-time applicants should be 18 years or older in order to operate rides and must be able to work up to 25 hours per week. Attendees can find the job fair at the District 6 entry inside Great Lakes Crossing Outlets in Auburn Hills.
The job fair will be open:
9 a.m. to 2 p.m. on Tuesday, Jan. 5
Noon to 7 p.m. on Wednesday, Jan. 6
9 a.m. to 8 p.m. on Thursday, Jan. 7
10 a.m. to 8:30 p.m. on Friday, Jan. 8
"As a business built on fun, we are looking to welcome high-energy individuals to our team, who are motivated and as serious about entertainment as we are, " said Hayley Anderson, general manager for LEGOLAND Discovery Center Michigan. "Finding applicants that exemplify these qualities will bring LEGOLAND Discovery Center Michigan to life, and we are excited to start building the team that will help us successfully open this attraction in Auburn Hills this spring."
The four-day job fair is coming on the heels of the deadline for Master Model Builder application submissions on Monday, Jan. 4, and serves as a prelude to the exciting two-day Brick Factor competition to select the attraction's Master Model Builder. Brick Factor will take place on Saturday and Sunday, Jan. 9-10 at Great Lakes Crossing Outlets. During this competition, participants will display their skill by taking part in creative challenges and building original LEGO brick models in timed rounds of judged competition.
Those interested in applying or learning more about job opportunities at LEGOLAND Discovery Center Michigan can visit the Merlin Entertainments Career website. Follow this link to select Michigan - Auburn Hills - United States from the drop down menu to view job opportunities for the LEGOLAND Discovery Center Michigan attraction.
Share this Post