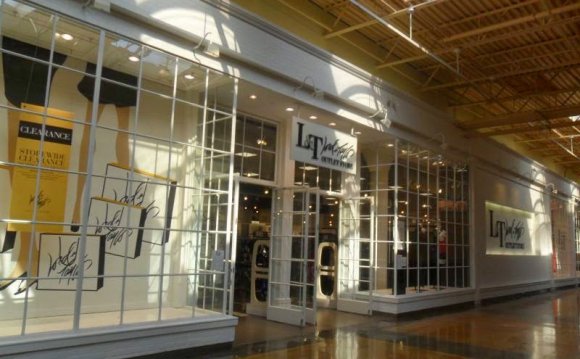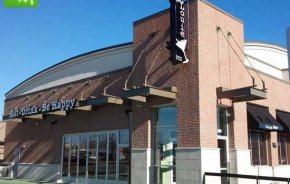 Bar Louie Rochester Hills Review – Pics, and menu info for Bar Louie located at the SE corner of Rochester Rd & Tienken Rd in Rochester Hills MI.
Bar Louie restaurant has the ideal atmosphere to be a top pick family and friends gathering place. Bar Louie has three locations in Oakland County, Michigan.
The newest location is in Rochester Hills in the old Shields Pizza spot, and the other locations are at Novi's Twelve Mile Crossing at Fountain Walk and at the Great Lakes Crossing Outlets mall in Auburn Hills.
BAR LOUIE ROCHESTER HILLS PICS
Bar Louie Rochester Hills interior is modern and very inviting. Mosaic tiling, oversized B&W prints framed on the walls… an overall hit as far as interior designing goes. I am a fan of cozy booths and this place has the entire wall lined with semi-circle booths dressed in olive leather. The decor sings sophisticated yet sporty.
In the center of the place is a long rectangle bar with side by side flat screen tv's wrapping around it. My husband and I went there for lunch and there were quite a few people there.
Bar Louie Rochester Hills has an affordable lunch menu with nine entree selections and appetizer options, available from 11am until 2pm. Bar Louie has their own hot sauce – Bar Louie Kick-Ass hot sauce. It is really good. It's available for purchase. It definitely has a kick, but it's something I'd love to have a bottle of at home for fries, wings, pizza…
The Bar Louie Rochester Hills menu has a large selection of burgers, flatbreads, sandwiches, and salads. They have "small plates" (appetizers), and "large plates" (main dishes) that include fish, chicken and some Mexican selections. Pricing is slightly higher than the average bar and grille with burgers for no less than $10, flatbreads for $11, and apps for as high as $11 (e.g. chicken nachos).
The menu at Bar Louie has a uniqueness about it. For example the appetizer menu offers the traditional items, such as chicken nachos, but Bar Louie also offers hummus, truffle butter popcorn, and potstickers. These are items you would expect to see on three different menus from three different restaurants.
The Bar Louie Kids menu items average about $6 and include burgers, chicken tenders, pasta, mac n cheese and more. Bar Louie does not have a kids eat free night, but they do offer a free ice cream sundae on some nights for the kids.
In my opinion, the food at Bar Louie is average and the atmosphere trumps the food. So if you're looking for a fun place to hang out, Bar Louie could be a top pick.
See related articles and posts below or our REVIEWS/RESTAURANTS tab for more Oakland County and Metro Detroit, Michigan restaurant reviews, pics and more.
Share this Post