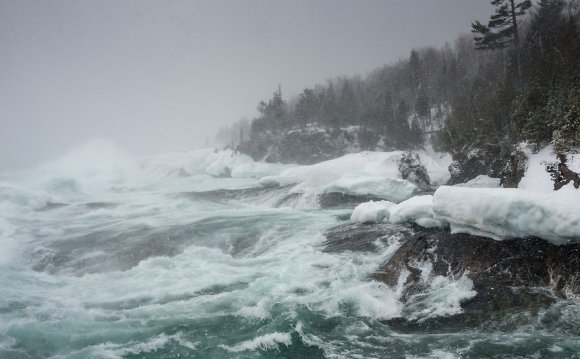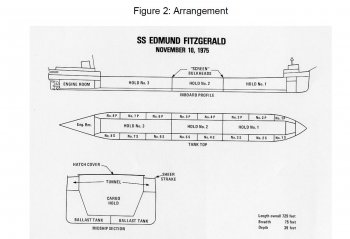 Summary:This data set contains one worksheet of data, detailing the weather conditions before and after the sinking of the Edmund Fitzgerald on November 10, 1975. The data contains the time collected, location of the weather stations from which the conditions were reported (the abbreviations are from ships that reported in as weather stations), the wind speed and direction, the wave height, and the precipitation and visibility.
View the Data: edmund fitzgerald.xlsx
About the Fitzgerald
The S.S. Edmund Fitzgerald (sometimes called the Mighty Fitz or Big Fitz) was a Great Lakes bulk cargo vessel that was christened into service on June 8, 1958. It was 730 feet long, 75 feet wide, and 39 feet high. It was designed to carry taconite pellets (a type of iron ore) from mines near Duluth to iron works in Detroit and Toledo. It was the largest ore carrier on the Great Lakes when it entered service.
Its first voyage took place September 24, 1958. The Fitzgerald met its fate while traveling on Lake Superior during a storm on November 10, 1975. It suddenly sank around 17 miles from Whitefish Bay. Although the captain of the Fitzgerald reported having difficulties during the storm, no distress signals were sent. The entire crew of 29 people died when the vessel sank. No bodies were ever recovered from the wreckage. Later when the wreck was found, it was discovered that the ship had broken in two. It still sits on the bottom of Lake Superior at 530 feet deep.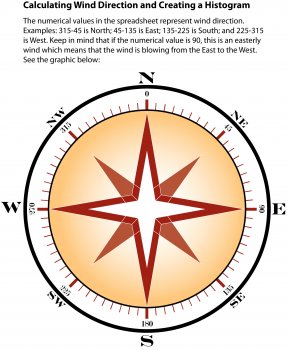 Conditions on the Great Lakes can be extremely treacherous and can produce high waves. Steep, short-period waves can be particularly hazardous to large ships such as the Fitzgerald, especially when they exceed 5 meters (16 feet) in height. The height of waves generated on the lakes is primarily a function of wind speed and the fetch, or distance, over which they are generated. Of secondary yet substantial importance is the degree of surface-layer stability present over the lake. Lake Superior is the largest of the Great Lakes in surface area and volume. It has the capacity to contain the water volume of the four other lakes plus three additional Lake Eries. Given its immense size, it is capable of sustaining waves in excess of 10 meters (33 feet), about the height of a four-story home.
YOU MIGHT ALSO LIKE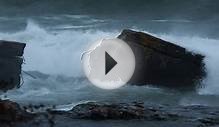 North 47° - A Lake Superior Storm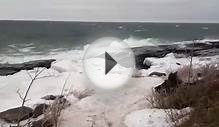 Lake Superior Storm at Stoney Point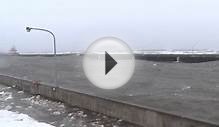 Lake Superior storm footage
Share this Post