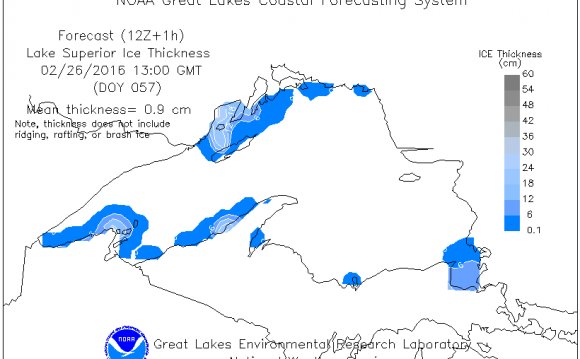 It's that time of the year again.
The north coast is buried beneath several inches of snow, schools are closing due to cold temperatures, and Lake Erie is nearly completely covered in ice.
"This is pretty typical for this time of year, " said Christopher Winslow, associate director of Stone Laboratory, a fresh water field station on Put-in-Bay. "While it may be hard to believe, there aren't a lot of negative impacts for the lake freezing."
Winslow said its healthy for the environment for a lake to freeze as it could possibly help some species of fish, and provide locals with different recreational activities.
According to the Great Lakes Environmental Laboratory, 98 percent of Lake Erie's surface is covered in ice.
"The amount of ice coverage on Lake Erie and the thickness of the ice varies every year based on the weather, " said Brenda Culler, public information officer for the Ohio Department of Natural Resources. "The colder the air temperatures that move over the Great Lakes, the more heat is taken away. The more heat that is taken away, the more ice will form."
Culler said Lake Erie is always the first of the great lakes to freeze, likely because its by far the shallowest.
"Lake Erie has the least volume of water in it, about 127.7 trillion gallons, whereas Lake Superior, the largest Great Lakes, has about 3 quadrillion gallons, " Culler said. "To put this in perspective, think about how fast a plastic kiddie pool of water warms up in the spring sun versus the typical large above-ground round swimming pool."
The western basin of Lake Erie — located between Sandusky and Toledo — freezes first, and freezes the deepest every year, Culler said.
"Lake Erie doesn't freeze evenly, " Culler said. "Blowing winds can cause sheets of ice to break off and pile on top of one another. While sometimes the ice is thicker due to freezing, other times piled ice sheets create mini-ice mountains, while leaving open water pockets a short distance away."
Culler said this winter's ice coverage is comparable to last year's.
Changing temperatures, coupled with high winds and water currents, can create hazardous conditions for locals looking to ice fish or to go riding on the lake on their snowmobiles.
"The ice is pretty rough right now, " said Jim Kennedy, fleet captain of Lake Erie Towing. "We had cold temperatures in January, but then it warmed up a little bit earlier this month. That caused the ice that originally formed to melt a little, which allowed winds to blow it around. Now it's cold again and the ice froze where it landed."
Kennedy occasionally drives a fan boat onto the lake in the winter to explore the frozen tundra and ice fish.
The fleet captain said he went ice fishing in the Sandusky Bay once this year, although he said he didn't bring in a great haul.
"The waters off of Catawba and Port Clinton are usually better for ice fishing, " Kennedy said. "You can catch some really good walleye out there."
"The lake freezing provides a great chance for locals to go ice fishing, " Winslow said. "Ice fishing is great for the economy along the lake as a lot of individuals can fish on their own or in a charter group. It also helps local bait shops in the winter and hotels with out-of-town visitors."
While the frozen lake provides some positives during an otherwise dreary winter, there could be a price for locals to pay this spring.
YOU MIGHT ALSO LIKE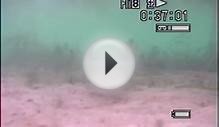 Ice Fishing East Harbor State Park, Ohio, Lake Erie, March ...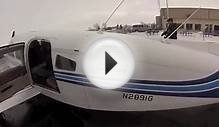 Lake Erie ice fishing 1/25/15 with Lake Erie Ice Charters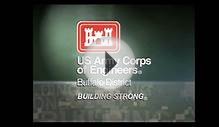 Lake Erie Ice Thickness Flight
Share this Post