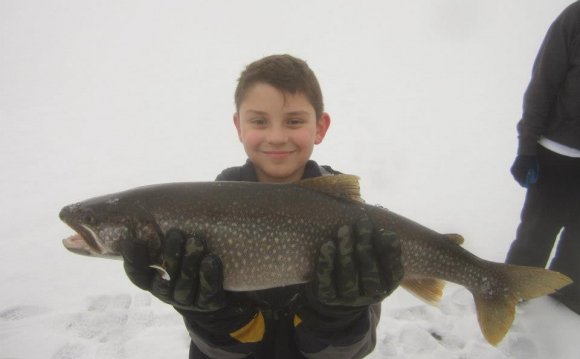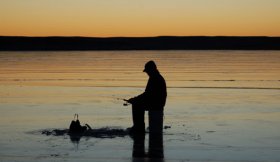 When conditions permit we will be providing guided ice fishing trips on Lake Erie for walleye and/or perch. We use either snowmobiles or airboats for transportation as conditions warrant. Your safety is our primary concern. We can transport up to four persons per trip, but we will be glad to make arrangements for larger groups with advance notice.
Each year many Lake Erie ice fishermen are stranded when the ice cracks and drifts away from shore. They are rescued by the coast guard and other agencies but must leave all their equipment on the ice. Our use of an airboat means that when; you fish with us — you don't get stranded on the ice!!
What to bring on your Lake Erie ice fishing adventure:
Warm, dry clothing (dress in layers with outermost layer water resistant windbreaker)
Water proof insulated boots (rubber soled)
Warm hat with ear protection
Beverages (avoid alcohol)
Camera (disposable recommended)
Extra change of clothes (in case you get wet)
Cooler to transport fish home — leave in vehicle
Pack lightly as space is limited
Valid Ohio fishing license (see fishing license under menu)
Amenities:
All Rods/ Reels and terminal tackle supplied
Marine radio and mobile phone for safety
U.S.C.G. safety equipment
Our ice fishing trips depart from various locations. Be sure to contact us the evening before your scheduled trip for the departure location.
YOU MIGHT ALSO LIKE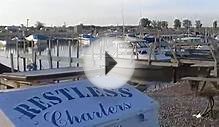 Lake Erie Fishing Trip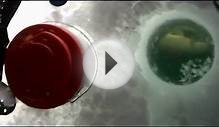 lake erie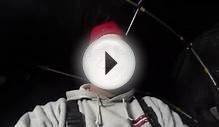 Ice Fishing Lake Erie
Share this Post