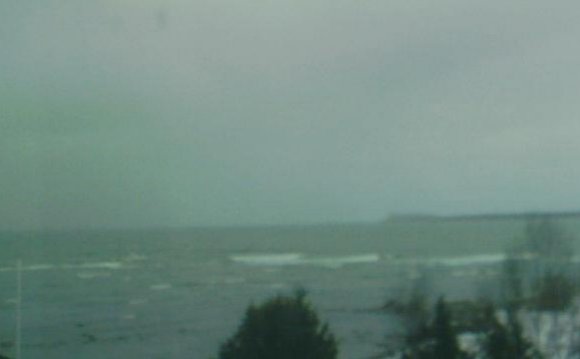 Thank you Noelle's Gift!
Grey Bruce Eat and Learn goes to the birds!
G.C. Huston School's ( in Southampton) Breakfast club hosted a presentation. Lake Huron Rod and Gun in Underwood and Watson's Tackle of Owen Sound has once again joined together to hold the annual Wild Turkey Contest. 100% of the proceeds come to Grey Bruce Eat and Learn Student Nutrition programs. Present in the photo is Drew Watson -of Watson's Tackle, Dan Russell- G.C. Huston principal, Bev Gateman Eat and Learn Community Manager, and Brad Thomas of Lake Huron Rod and Gun. Yes that is a turkey decoy on Bev's head!
Owen Sound Collegiate & Vocational School takes food out of Cafeteria for kids
Here are a couple of photos of students with the mobile food cart the high school purchased with money from the Healthy Eating on High School grant. Here Michelle Hepburn is trying to encourage kids to eat more fruit.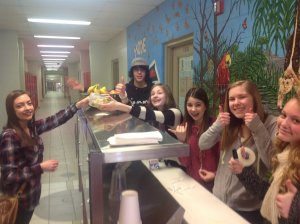 The students ran the food cart outside the gym during C.W.O.S.S.A. basketball championships.
________________________________________________________________________
Beaver Valley School Pancake Breakfast
Coordinator Barb Swanson organized a school community pancake breakfast fundraiser in Feb 2015. Funds raised will go to the school's breakfast club. It was a second annual event for them. Parents came with their children as well as many community members!
___________________________________________________________________________
Port Elgin Saugeen Central School
Volunteers at Port Elgin Saugeen Central school know they are appreciated. Principal Deb Rayner had this sign made and it hangs above the Breakfast Club table.
Upwards of 175 kids per day select foods from the Grab and Go table and cart.
Amani Bino, Program Coordinator at Rick Hansen Public School
Amani Bino started out as a parent volunteer with the Breakfast Program at Rick Hansen Public School when it first started in 2007. In 2008, the program was being threatened to close, so she took over as the program coordinator. Amani said she is passionate about cooking hot meals for the children, but her true passion lies in serving breakfast directly to them in the morning. She really embraced all aspects of the student nutrition program by providing hot meals for the children three days a week between 8:30-9:00am. She engages the children who attend the program to learn about proper nutrition by providing a question of the day and "I dare you" where she introduces new foods once a week.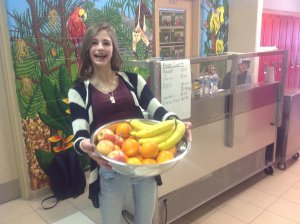 She also provides nutritional facts that are introduced over the PA system at the school. She has a consistent parent volunteer, help from some of the EA's at the school and full support from the Principal and Secretary who also help to promote the program. Amani says her goal is to provide a hot meal to every student at Rick Hansen Public School and to connect with social workers in every school in London-Middlesex to promote the same program in their schools. In fact, she said she loves cooking so much that she would be willing to cook in other schools as well. Rick Hansen is truly blessed to have such a passionate parent volunteer coordinating their student nutrition program.
Meet Nancy K., Breakfast Program Volunteer at St. James Catholic Elementary in Windsor, Ontario.
Nancy has been volunteering in schools for 21 years, and in breakfast programs for over ten (first at St. Francis prior to the school closing and now at St. James). "I like working with the kids", she says. "I grew up on the west side and my heart is here. The kids appreciate what I do and that's a good thing".
Thank you Nancy, for your many years of service (and hopefully many more)!
The success of school nutrition programs relies on amazing people like Nancy.
Kevin Martin OPP Community Officer with the Kincardine OPP paid a visit to Elgin Market Public School In Kincardine.
He presented Grey Bruce Eat and Learn with a donation from their social club to be used to support breakfast clubs in Kincardine schools. He acknowledged the importance of a healthy start to the day the kids agreed.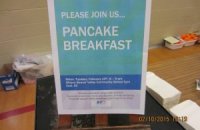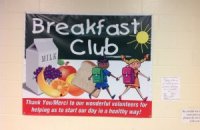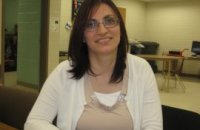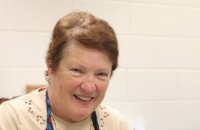 YOU MIGHT ALSO LIKE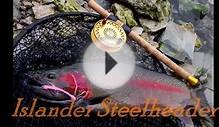 Lake Huron Rainbow Trout (Islander Steelheader)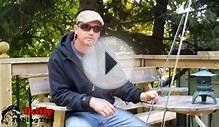 Steelhead Fly Rods for Great Lakes Rainbows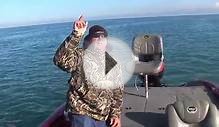 Cats Eyes on Lake Huron
Share this Post