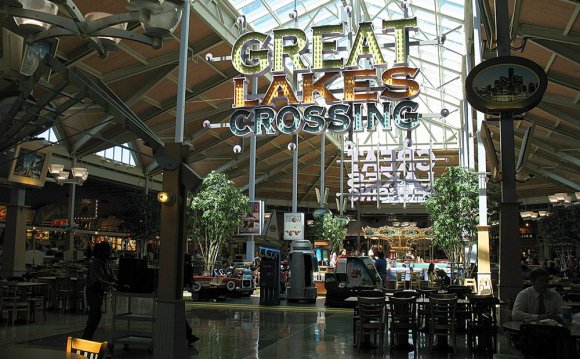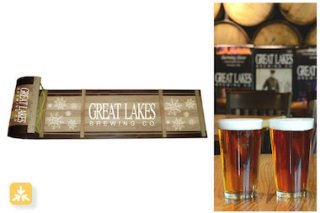 WICKER PARK — If you can't wait until the weekend to show off your ugliest holiday sweater, a Division Street bar is having a party Thursday featuring five Great Lakes Beers, a beer-spiked food menu and chance to win a toboggan.
The Division Ale House, 1942 W. Division St., will be serving beers from Ohio's Great Lakes Brewing Co. at an ugly sweater party and Greater Chicago Food Depository drive scheduled for 7 p.m. to 2 a.m. Thursday.
The bar will be offering seasonal and limited release Great Lakes drafts, including Fitzmas Spiced Porter, Christmas Ale, Blackout Stout, Engine 20 American Pale Ale and Dortmunder Gold Lager, according to a news release.
In addition to the beers, which will be available for $6-$10 per glass, the bar will also offer "beer-spiked" food specials, such as Blackout Mushroom Soup, Fitzmas-braised pork shoulder, Christmas Ale-brined turkey sausage and Dortmunder Gold-Braised beef brisket.
Emmett Conway, a member of the family that owns the brewery, will be at the party for folks who want to learn about the beers.
The event is free; each attendee will get a raffle ticket at entry and be entered in a drawing to win an American-made Great Lakes toboggan, a pub mirror and a gift certificate to Wicker Park's High Noon Saloon, 1560 N. Milwaukee Ave.
The raffle will take place at 10 p.m., along with a "tackiest sweater" contest, determined by crowd approval, with the winner receiving a $100 Division Ale House gift certificate for a future visit.

Featured Great Lakes Beers:
Fitzmas Spiced Porter, 5.8 percent alcohol by volume
Flavors of bittersweet chocolate and coffee with holiday spices
Blackout Imperial Stout, 9 percent alcohol by volume
Seasonal stout with bold hop flavor and a rich malt body
Christmas Ale, 7.5 percent alcohol by volume
Seasonal ale brewed with honey, fresh ginger and cinnamon
Engine 20, 6 percent alcohol by volume
Limited release American Pale Ale with smoky undertones; typically not seen outside of the Great Lakes brewpub
Dortmunder Gold, 5.8 percent alcohol by volume
Share this Post