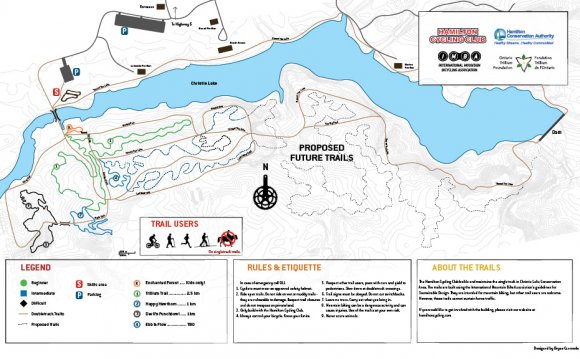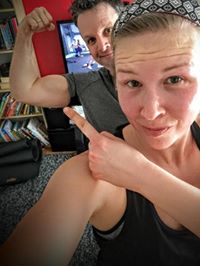 Review: Great area for riding close to home. No one on the trails today aside from some walkers and dogs who stuck to the double track. The singletrack was clean, flowy, and fast. Some fun bermed runs and small jumps as well. Only con is the payment when entering, $10 for a car. Perhaps another entrance is nearby! Review: Trail survived the October 3rd wind storm fairly well. Some trails are covered in pine needles and a fair amount of small branches. One trail is blocked due to a large tree limb having fallen. Review: Great trails to date - look forward to the new trails as they are built. Good single track with solid berms and switchbacks. Review: Great twisty flowing trails. A lot of new trails not on map so talk to someone who knows the area. Nothing too technical, no real challenging climbs, but fun. Trails not one way so be careful. Double track for easy ride. Lots of picnic tables and shady areas for post ride relaxing. Review: Fun twisty packed tail runs.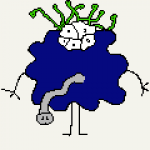 Not really a loop, more or less sections that you can ride over and over again.
Similar Trail: n/a
Review: Awesome trails. Well maintained with lots of berms. There's even a mini freestyle area with a sign that says G-OUT which is a lot of fun. The signage leaves something to be desired as it was my first time there so it was at points difficult to tell where I was. They sure are better than the Iroquois Heights trail though... $10 for a vehicle to park and $5 for each passenger is well worth it. I'll be back! Review: I have been back. Enjoyed the ride. The system is being expanded and you can see the trails are being carefully built.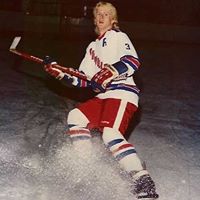 Entrance fee is annoying especially that there is only one map near the parking lot and the ca can't be bothered to photocopy updated trail maps just double track (free apps can do this and the gatekeepers excuse that they can't justify the cost is ridiculous when they collected 75.00 just from mtbers that morning, likely more) Great system, will be back Review: Nice very well groomed trails Berms everywhere. G- out is a lot of fun. Isn't the most challenging but fast and smooth. I will return But it will never be my home trail but that may be because I am cheap. $9.00 entry 5.00 for passengers. Kept me going for 2-3 hours but I took a wrong turn and circumvented the lake. And being my first visit I likely missed some stuff. The locals are very friendly and willing to talk and show you stuff Review: I was recommended to go here by some U-Cup riders, who said it was fast with berms. I rode almost the whole section, and then I finally found the "fast" section on Ebb and Flow. Sadly, it was only about 200 metres of fun. The rest of the system seems like "Hey, here's some trees, so let's build some trails" - but the trails just seem to wind, wind, and wind indeterminately. With a lack of any elevation, this was one of the most boring rides I've done. Combine it with the $9 entrance fee (which MUST be paid), I have to say I won't be back. But the whole Christie Lake COnservation Area really is nice - great for families on a summer day :-)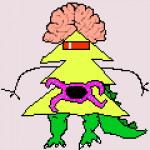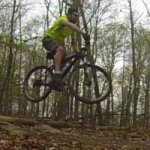 YOU MIGHT ALSO LIKE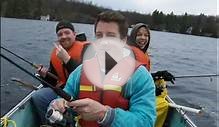 lake.wmv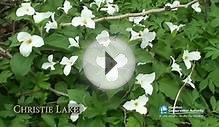 Christie Lake.mpg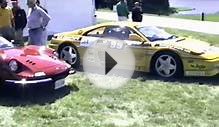 Vintage car Hillclimb, Christie Lake, Ontario - 1994
Share this Post