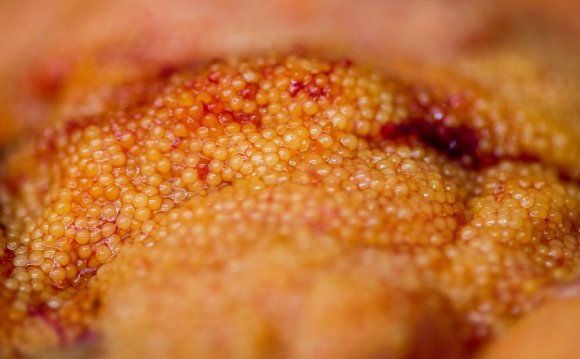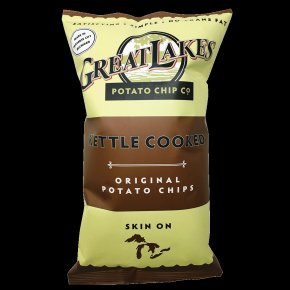 Original
Named the #1 Potato Chip by the Chicago Tribune!
Building a better chip takes dedication. At the Great Lakes Potato Chip Co., we begin with the highest quality Michigan potatoes, grown especially for potato chip making. We slice them thick and leave the skin-on for a bolder flavor. Our potato chips are cooked in 100% non-GMO sunflower and/or canola oil in small batches, making a great-tasting chip with no trans fats and no cholesterol. Finally, each chip is seasoned with pure sea salt and sent on its journey to you.
Bold Sea Salt & Vinegar
We're bringing the tang of sea salt to our vast inland seas! Yes, we live in the fresh water capital of the world, but sometimes you just need a little bit of pucker. Our skin-on BOLD Sea Salt & Vinegar potato chips are mixed with just the right amount of sea salt and a hearty blast of vinegar.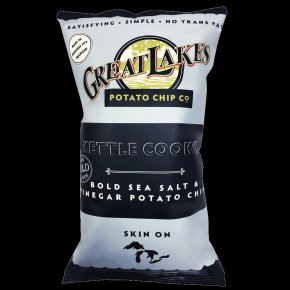 They pair perfectly with days on the boat, a picnic in the park, or an afternoon of football.
Barbeque
We took the glory of a Michigan summer and put it in a bag. These full flavored Barbeque potato chips start the same as our Original flavor with hearty, skin-on potato slices. Our seasoning is tangy, somewhat smoky and not too sweet or biting. The result is a flavor that takes you to warm days on the lake, burgers on the grill and family and friends gathered around – no matter what the season.
Sea Salt Pepper & Onion
When it's time for a heartier chip, reach for Sea Salt Pepper & Onion. These skin-on potato chips are spicy and salty with loads of flavor. In addition to the classic salt and pepper taste, we invited onion and garlic to the party.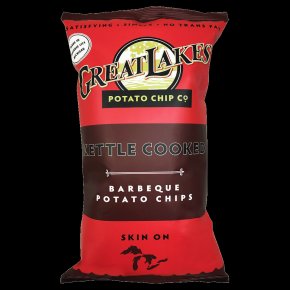 The result is a crunch with body and depth that you will crave. Better buy an extra bag!
Buffalo Wing Potato Chips
Our skin-on potato chips just took a walk on the wild side! We seasoned them with Frank's® RedHot® Cayenne Pepper Sauce for a tangy zip with just the right amount of heat. Grab a bag and dive in to the flavor!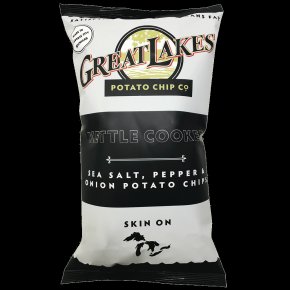 Tortilla Chips
If you've been looking for a real authentic restaurant style Tortilla Chip, you found it. A hearty blend of white and yellow corn, kettle cooked and seasoned with just the right amount of sea salt. These chips will stand up to the thickest salsas and dips you throw at them. There's a fiesta in every bag!
Seasoned Tortilla Chips
Our new Seasoned Tortilla Chips are a hearty, dip-worthy chip bursting with stone-ground, corn-crunchin' goodness and an irresistible Southwest style seasoning. They're made with only the best, most essential ingredients. And nothing else.
Salsa
Great Lakes Salsa offers a fresh-tasting, restaurant style salsa. Not too chunky, our salsa is made with garden fresh ingredients in northern Michigan. Enjoy it Mild or Medium hot, this salsa is best friends with our Great Lakes Tortilla Chips.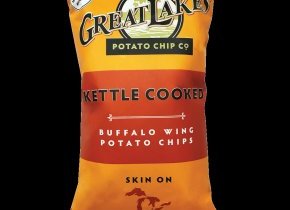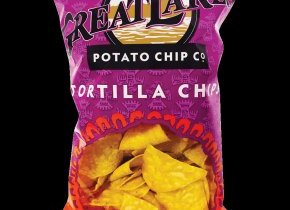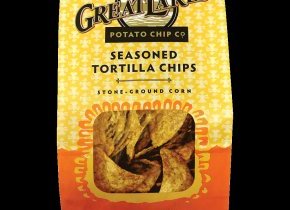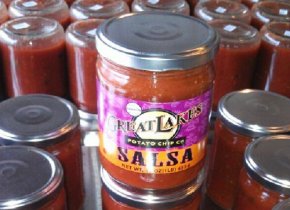 More:
Noleggio Auto Economico http://www.autonoleggiosciarabba.it/ Autonoleggio
YOU MIGHT ALSO LIKE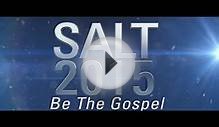 SALT Promo 2015 | Great Lakes Chi Alpha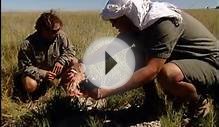 Brown Hyenas - Ghost of the Great Salt Lakes - Natural Killers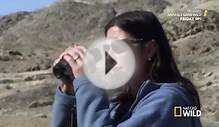 Brown Hyenas: Ghosts of the Great Salt Lakes
Share this Post