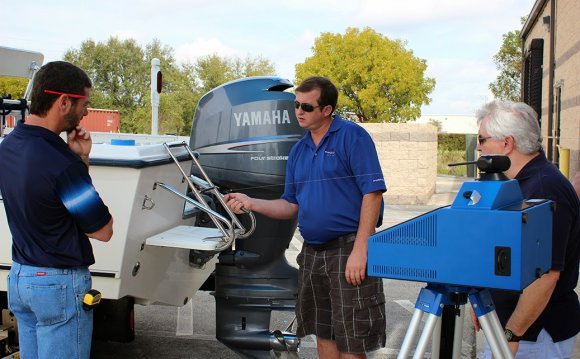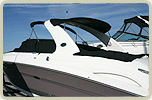 Factory Replacement Boat Canvas
Thank you for the wonderful job done on the cockpit cover for my 2006 Sea Ray Amberjack. It fits like a glove. Every detail matches the contour of the boat. It is a real pleasure to do business with companies such as yourselves.
- Wesley H.
Great Lakes Boat Top distinguishes itself as a top quality marine canvas manufacturer for tonneau covers, cockpit covers, bimini tops, camper tops, convertible tops and many other boat tops, covers and enclosures by providing original replacement canvas products. We first made the boat enclosures, tops, and covers we offer directlly for a boat's manufacturer, but also offer them direct to you. Learn more about our Factory Replacement Boat Canvas below or request a quote now:
What is Factory Replacement Boat Canvas?
Likely your boat came with, or you had the option to buy, a boat cover, top or enclosure directly from your boat's manufacturer made specifically for your boat's model and year. There may have been a few select colors or even signature colors unique to the boat brand making these the "factory canvas" options recommended for your boat. The fit of these mooring covers, camper tops, bimini tops, convertible tops, sunshades and other marine canvas products is perfect because each was designed in conjuction with the boat manufacturer as original equipment for that boat.
If your original cockpit cover, bimini top or enclosure is damaged, worn or even lost, Great Lakes Boat Top can provide new factory canvas (i.e. factory replacement canvas) with the same high quality, precision fit if it originally made the canvas specifically for your boat. (See list of boat manufacturers and look for your model here.) Get the same look, fit and color to match your boat or the rest of your canvas.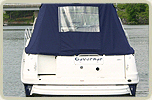 Marine Canvas Supplier to Boat Manufacturers
We make the original boat covers, tops and enclosures found on over 30 boat brands right off the showroom floor. A direct relationship with the boat manufacturer means we have specific patterns for an exact, precise fit for thousands of boat models and the quality is top-notch to adhere to high standards at the boat company. The snaps on a cover will line up, the boat top will fit, and the color will match. Other aftermarket marine canvas companies can't even come close.
Check out what boat brands choose Great Lakes Boat Top as their canvas supplier for original equipment bimini tops, sunshades, visors, camper tops, tonneau covers, convertible tops and many other tops, covers and enclosures.
Match Existing Marine Canvas - Keep Your Boat an Original
As the original manufacturer of the canvas on your boat, Great Lakes Boat Top has the same fabric and colors as the boat manufacturer offered when you first purchased your boat, allowing for some technological advances over the years. You'll be able to match the top and enclosure pieces you still have to keep a uniform look and maintain the original style of your boat while adding to its value. Please note that due to agreements with our boat partners, we cannot sell canvas for the current model year (2008) and one year back (2007).
Buy Boat Tops and Covers Factory Direct and Save Money
Factory direct pricing means savings to you when purchasing a replacement boat top or marine canvas enclosure. We make the final canvas product in our Tennessee factory after you order it. (We accept MasterCard and VISA credit cards as payment). Request a Quote today!
100% Satisfaction Guaranteed
Our Factory Replacement boat canvas will match all aspects of the original canvas cover, top or enclosure such as color-matched Sunbrella® fabric, bindings, zippers, webbing, fasteners, fittings and top frames. If you provide the correct year, make and model along with any added accessories - original or aftermarket - your canvas is guaranteed to fit. Read more about our guarantee.
Knowledgeable Assistance to Find the Enclosure or Cover You Need
YOU MIGHT ALSO LIKE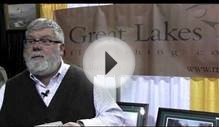 Great Lakes Fly Fishing Company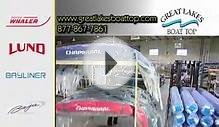 Great Lakes Boat Top Commercial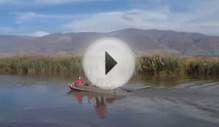 top_speed.avi
Share this Post