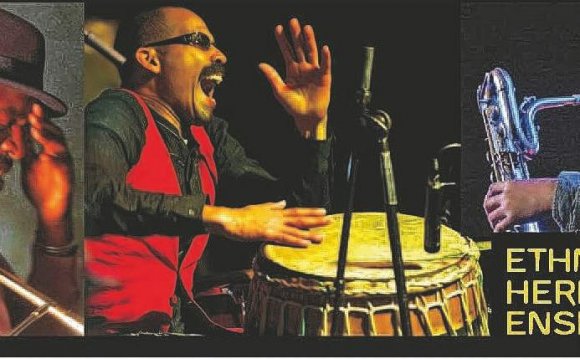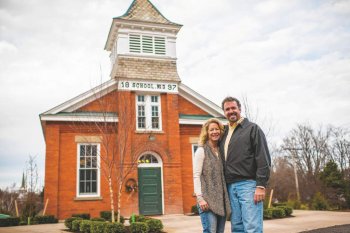 Tom Hagen remembered when the ginkgo tree had been planted at Watson-Curtze. He was a child living nearby.
Almitra Clerkin recalled that the patio at Watson-Curtze had been her first stage. She played George Washington for a school play as a youngster.
Others recalled many emotional memories during the 116th annual meeting at the newly named Thomas B. Hagen History Center on Monday. The restored Watson-Curtze mansion is at the center of the campus that includes the mansion, carriage house and new storage building. More than 100 invited guests got a peek at the $3.5 million, community-supported renovation during the annual meeting, and Hagen spoke of his interest in preserving history. "It's fun, " he said. In his keynote address, he went on to share that preservation connects us with the past. He said that it was fun to bring good things back to life — to resuscitate buildings that had meant so much to so many. That was what preservationists did.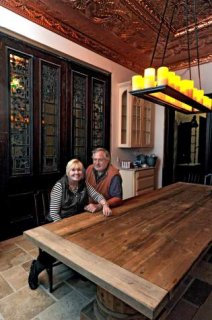 Awards for preservation were presented to Brent and Mari Willey for their restoration of the Taylor House in Edinboro. Originally built in 1878 by Isaac Taylor, the Edinboro home was once used by Edinboro University of Pennsylvania for marketing offices and later returned to a residence. Read more about the restoration in a story that Marnie Mead and I wrote in 2013.
Here's a link to photos of the home:
John Baker received the Volunteer of the Year Award for his years of gracious volunteerism in photographing events that document history in Erie. Executive Director of the Historical Society Caleb Pifer estimated that Baker had done tens of thousands of dollars of photography for free.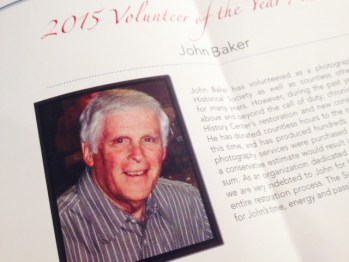 The preservation award for adaptive reuse went to Eric and Gail Root for their work on the 1897 Schoolhouse and Swan Tavern on Dutch Road and West Lake Road. Read more about the schoolhouse's renovation in a Lake Erie Lifestyle story by Karen Beardsley-Petit here:
The 2015 local history award went to the Jefferson Education Society for its bicentennial celebration of the War of 1812 that was documented in a commemorative book about Perry written by former Historical Society Executive Director David Frew and current Historical Society board member Jerry Skrypzak. Read more about the book here:
The Grand Opening Gala at the mansion will takes place Aug. 29. For details, contact the Historical Society of Erie County at 454-1813.
Pam Parker is a mom of three, stepmom of three and GramPam to two and one on the way. Pam is also the editor of Lake Erie LifeStyle, Her Times and House to Home at the Erie Times-News in Erie, Pa.
YOU MIGHT ALSO LIKE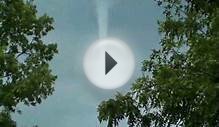 Water Spout over Lake Erie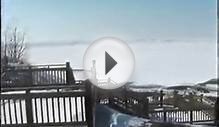 Camera Video of a Frozen Lake Erie - March, 2005!!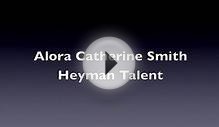 Alora Catherine Smith LAKE ERIE SHORES (for Heyman Talent)
Share this Post