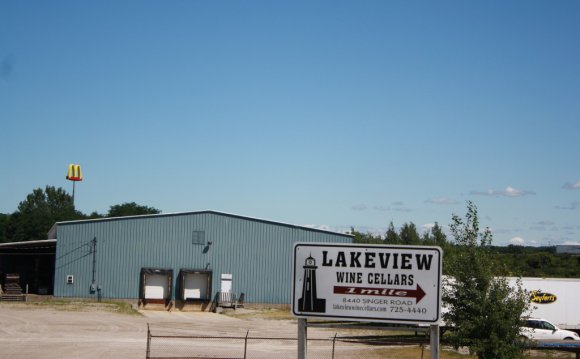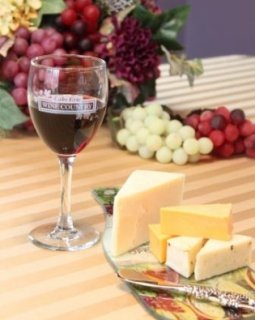 Sponsored By
Yancey's Fancy
Visit all the wineries for fabulous cheese-inspired food samples, each paired with a complementary wine. Cheese provided by Yancey's Fancy.
PLEASE read all information before ordering.
Tickets will not be mailed to you. When ordering, you pick one of six wineries that is your designated ticket and gift bag pick up location. Tickets are not mailed. Your reciept will have a $1 charge for handling. PayPal insists that it say, "shipping & handling, " but please note that it is simply for handling. Tickets are not shipped.
Event Hours:
Friday 12 - 5 p.m.
Saturday & Sunday 10 a.m. - 5 p.m.
ONE REGULAR $35 TICKET IS GOOD FOR ALL THREE DAYS!
YOUR TICKET ALLOWS YOU TO ENJOY:
A delicious food & wine sample pairing at each winery (Please note that wineries are unable to accomodate special dietary needs.)
Additional wine tasting at each winery
A great gift
A booklet containing all of the recipes of the foods you'll be tasting
A Lake Erie Wine Country wine glass
A $5 voucher to use at any winery or at certain restaurants designated on the back of the voucher
Ticket holders provide their own transportation and choose their own itinerary, visiting the wineries in any order. One winery is designated as the pick-up point for your event TICKET and gift bag. Tickets are not shipped. Once you go to your pick-up winery, you can go to any other winery in any order.
SORRY, NO REFUNDS; but tickets are transferable to other people for the same event!
We never cancel our events.
24 WINERIES are participating in this event. Your ticket is good for one visit per winery.
You must be 21 or older to purchase tickets. Please remember to take your I.D. with you to each winery, as you will be carded at every stop along the way (especially if you look particularly youthful).
YOU CHOOSE YOUR OWN HOST/TICKET PICK UP WINERY WITH THE DROP-DOWN MENU WHEN ORDERING YOUR TICKETS BELOW!
This is the winery where you will pick up your ticket and your gift bag.
TICKETS WILL NOT BE MAILED TO YOU AHEAD OF TIME. When you make your online ticket purchase, you need to click the down arrow to see the options for your ticket with a pick up locations of one of Host Wineries. Choose the winery at which you'd like to pick up your ticket and gift bag, then complete your transaction. If you are also purchasing a Designated Driver Ticket, make sure you choose that same winery when you get into the Designated Driver Ticket list in the PayPal drop-down menu.
NOTE: Ticket pick-up winery cannot be changed after purchase, so please make sure it is correct before continuing with your purchase.
DESIGNATED DRIVER TICKET:
Only $20 and includes everything for your driver except the wine tastings. A non-alcoholic beverage will be provided. This is for people who want to enjoy the event but do not wish to taste wine. The $5 voucher is added to the DD ticket at no extra charge! DD tickets can be used on any day. One use per winery.
FRIDAY AND/OR SUNDAY ONLY TICKETS:
Due to the popularity of this event, we have added Friday and/or Sunday ONLY Tickets for $31 (plus NY tax and handling). These are good for either Friday or Sunday or both, but NOT on Saturday.
ATTENTION LARGE GROUPS:
We reserve the right to limit the number of large groups purchasing tickets for our events. Please consider coming on either Friday or Sunday, as large groups will get much better attention on these days.
Groups of 8 or more must call each winery several days before the event to make reservations.
THE FOLLOWING WINERIES WILL NOT ACCEPT GROUPS OF 8 OR MORE ON SATURDAY AFTER 1PM:
LAKEVIEW WINE CELLARS, NORTH EAST
MAZZA VINEYARDS, NORTH EAST
SOUTH SHORE WINE COMPANY, NORTH EAST
MAZZA CHAUTAUQUA CELLARS, WESTFIELD
JOHNSON ESTATE WINERY, WESTFIELD
THE FOLLOWING WINERIES ENCOURAGE LARGE GROUPS TO STOP ANY TIME:
BURCH FARMS; NORTH EAST, PA
WILLOW CREEK WINERY; SILVER CREEK, NY
SPARKLING PONDS WINERY; RIPLEY, NY
MERRITT WINERY; FORESTVILLE, NY
21 BRIX WINERY; PORTLAND, NY
NOTE: THERE IS A $1 HANDLING FEE PER TICKET. YOUR PAYPAL RECEIPT WILL CALL THIS "SHIPPING & HANDLING." WE CANNOT GET THEM TO REMOVE THE WORD "SHIPPING, " SO FORGIVE THAT AND KNOW THAT TICKETS WILL NOT BE SHIPPED. THE FEE IS FOR HANDLING.

Wine & Cheese Weekend is sponsored by Yancey's Fancy Cheese
Throughout its sixty plus year history, Yancey's Fancy (Kutter's Cheese) has established a reputation for high quality, innovative products. In recent years, Yancey's Fancy has launched in excess of forty five new and exciting varieties of cheeses that reintroduced the flavors that made New York famous for handcrafted cheddar cheeses many years ago. Yancey's Fancy continues to create new varieties of products with several new products ready for introduction into the market in the near future.
TO SEE A LIST OF FOOD & WINE SAMPLE PAIRINGS FOR THIS EVENT, PLEASE CHECK BACK
Purchase Tickets
2016 Wine & Cheese Weekend Regular (3-day) Ticket ($35)
2016 Wine & Cheese Weekend Friday &/or Sunday ONLY Ticket ($31)
YOU MIGHT ALSO LIKE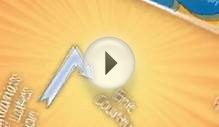 Erie Wineries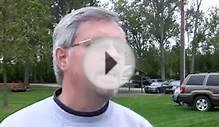 Lake Erie Wine Trail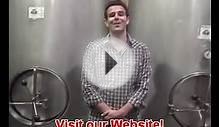 John Christ Winery - Lake Erie Shores & Islands Wine Trail
Share this Post