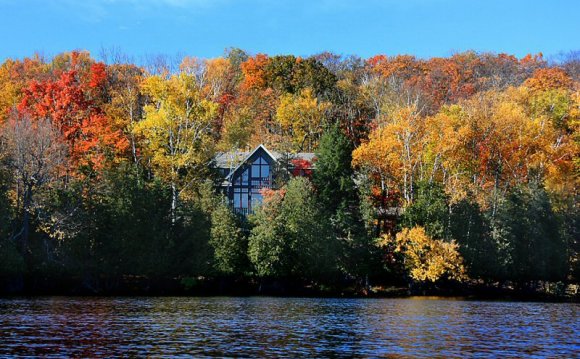 Property Description
The cottage is situated on approximately 7 acres of unspoiled hardwood forest with about 300' of private waterfront on beautiful Ahmic Lake. The cottage is a one-of-a-kind, custom designed, hand-crafted timber frame structure located approximately 50' back from the pristine Ahmic Lake shoreline. To maintain the privacy of our guests and retain the natural beauty of the area, we have retained 90% of the natural shoreline. A stretch of about 30' of sandy beach complete with a large dock is also available on the property and can be accessed via wide, granite steps leading to the lake.
Lulu's Repose sits on a private cottage lane which is only 10 minutes from Highway 124 and is conveniently located a short distance off a four-season municipally maintained, paved road. The cottage lane is shared by only one other cottage with Lulu's Repose located at the end of the road which ensures total privacy and no traffic.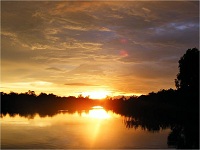 In the winter, both the private cottage lane and municipal paved road are regularly plowed to ensure access to the property. However, for those guests joining us in the winter, we recommend a four-wheel / all-wheel drive vehicle or, at the very least a vehicle equipped with a good set of snow tires be used for travel.
The location of the property ensures total privacy yet is not so far from publically maintained infrastructure that it is isolated. In fact, Lulu's Repose is in an area fully covered by 911 emergency fire, ambulance, and Provincial Police services. You will enjoy the privacy and seclusion of your own private forested retreat without giving up access to essential services.
Ahmic Lake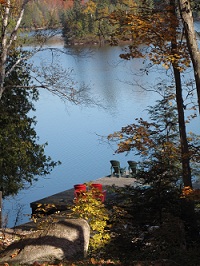 Ahmic Lake is part of the Magnetawan River waterway in Parry Sound District, Ontario, Canada. Ahmic Lake is approximately 19 km long and directly connects to two smaller lakes, Neighick (nicknamed Beaver Lake) and Crawford Lake. Ahmic Lake is also connected via the Magnetawan river and an operating lock system to Lake Cecebe and Goose Lake offering a total of approximately 45 kms of navigable waterway. The lake has an average depth of approximately 26' with depths of up to 90' in some locations with a shore length of some 43 miles.
YOU MIGHT ALSO LIKE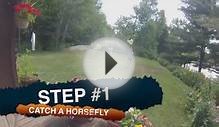 Walking a Horsefly - Ahmic Lake, Canada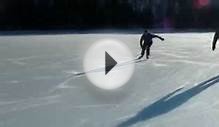 Ice skating on Lake Ahmic, Magnetawan Ontario February 2009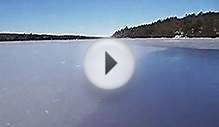 fast skate on Ahmic Lake, Magnetewan, Ontario Feb 15 2009
Share this Post