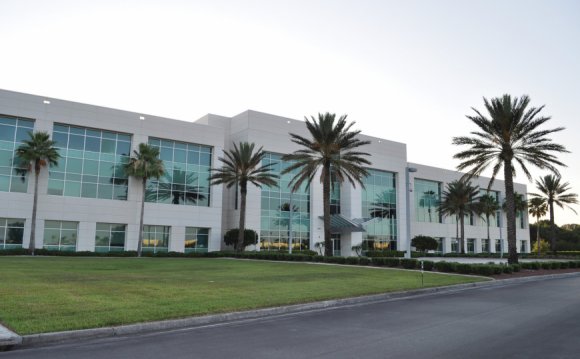 Lake Erie College of Osteopathic Medicine (LECOM) is the nation's largest medical college and ranks among the top five medical schools in the United States graduating physicians who enter the primary care field. With Millcreek Community Hospital and the Clinical Practices of LECOM, LECOM forms the only osteopathic academic health center in the United States.
Allegheny Health Network (AHN) and LECOM have established a Pittsburgh regional campus affiliation headquartered at AHN's Forbes Hospital in Monroeville, Pa. This new campus joins the main campus in Erie, Pa., and campuses in Greensburg, Pa., and Bradenton, Fla., in offering an exceptional, affordable education in osteopathic medicine and improving our society's overall health by training future primary care physicians.
The establishment of LECOM's Pittsburgh clinical campus also dovetails with efforts already in place by Highmark Health to bolster the physician base in our region. Highmark Inc. has established a program to provide $500, 000 in scholarships to aid LECOM students in their four years of medical school with the intention to help ultimately increase the supply and improve the retention of physicians in rural areas of Pennsylvania. Scholarship recipients upon graduation will practice medicine at a Highmark-approved site located in an area of need for each year that they receive scholarship funding.
Beginning in June 2015, the Pittsburgh clinical campus will host 26 third-year students from LECOM for their clinical rotations, providing an opportunity for students from western Pennsylvania to complete their training closer to home. In June 2016, the number of students will increase to a total of 52 as the first group of students completes their fourth-year clinical work at Forbes and a new class of third-year students arrives.
Classroom spaces and a new student lounge are being prepared at Forbes Hospital to accommodate the program.
LECOM Pittsburgh Clinical Campus
Steven Wolfe, DO, MPH, Assistant Dean
Mailing address:
LECOM Pittsburgh Clinical Campus
2550 Mosside Blvd.
Monroeville, PA 15146
Phone: 412.457.1092
The essence of clinical training has been said to be "experience with graduated responsibility, " and this concept is followed at LECOM. Although clinical experiences begin as early as the first and second year, Phase III consists of third-and fourth-year clinical rotations (or clerkships). To achieve LECOM's curricular goals and objectives these clinical rotations will utilize:
A large base of osteopathic and allopathic physicians who have experience in both primary care and non-primary care specialties and are acutely aware of the cultural and socioeconomic milieu of modern medicine
Both HFAP- and JCAHO-accredited hospitals in which students can gain the experience of patient care in the large tertiary centers, the smaller community-based hospitals, the rural hospitals and their respective resources for the benefit of their patients
The potential for establishing outreach clinics in urban, rural, and underserved areas which will provide healthcare resources
Outpatient clinical training in an environment and area in which the student may ultimately practice
Local community clinics staffed by professionals from the local area
Ways and means of developing cost-effective primary care delivery systems
The clinical curriculum at the Pittsburgh clinical campus provides training on a rotational basis at a wide variety of geographically diverse sites located throughout southwestern Pennsylvania. Students will be provided with inpatient clinical experiences at hospitals and medical centers, as well as outpatient experiences at hospital-based clinics, free-standing clinics and physicians' offices. The availability of elective opportunities will maximize career options and enrich undergraduate medical education.
This concentrated clinical training begins in the third year. During the third and fourth years, students will be required to successfully complete 24 clinical clerkships or preceptorships. Each of these clerkships is defined as one clinical rotation. These rotations are assigned by the Associate Dean of Clinical Education.
The clinical rotations are directed toward areas of medicine that are important in the primary care practice.
Internal Medicine I, II, III
Surgery I, II
Obstetrics/Gynecology
Family Medicine (including Healthcare Management III)
Pediatrics
Core Selective
Elective I, II
Psychiatry/Behavioral Health
Vacation (4 weeks)
Emergency Medicine I, II
Medicine Selective
Primary Care Selective
Surgery Selective
Ambulatory Medicine I, II (including Healthcare Management IV)
Rural/Underserved
Elective I, II, III
Clinical Competency Development
YOU MIGHT ALSO LIKE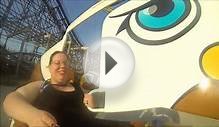 Welcome to Flyer School on Lake Erie Eagles at Cedar Point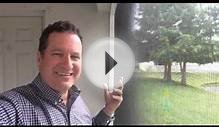 Lecom | Lecom Housing | Lake Erie College of Osteopathic ...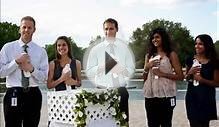 Lake Erie College of Medicine Cadaver bird release
Share this Post