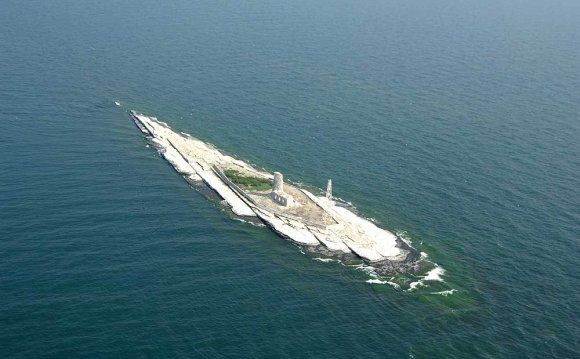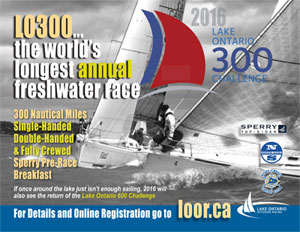 Feel the thrill of competing in the premiere offshore racing event on Lake Ontario, and plan to be on the start line Saturday July 16, 2016.
Whether you're a cruising sailor ready to take it up a notch against friendly competition in white sail, or a serious racer determined to lead the fleet, the Lake Ontario 300 Challenge provides one of the most exhilarating offshore racing experiences on the Great Lakes.
For those that find once around the lake just isn't enough sailing, 2016 will also see the return of the Lake Ontario 600 Challenge for the second running of this long distance race.
Live your ultimate sailing adventure this summer by competing on your choice of long or short course:
Main Duck Island Course. At 300-plus nautical miles, the LO300 long course challenges the serious racer with flying sails (double handed, single-handed or fully crewed), IRC and PHRF Fleets & a Multihull Fleet. For those competing on the 600 mile course you'll have a chance to see your favorite lake views twice, though probably in different lighting!
Scotch Bonnet Island Course. The shorter course offers a great challenge both for non-flying sails (double handed or fully crewed), and flying sails for yachts with higher than 183 PHRF.
YOU MIGHT ALSO LIKE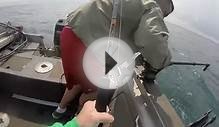 300 Copper Big King Salmon 26lbs Lake Ontario July 2014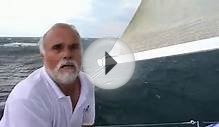 LO300 2010 "Lake Ontario 300 2010"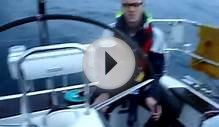 2008 Lake Ontario 300 - Storm cloud of death
Share this Post