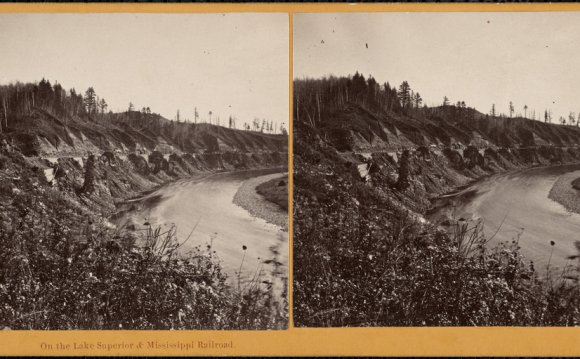 The original Lake Superior & Mississippi Railroad was the first railroad into Duluth. After several years of surveying, preparation and laying track, the first train traveling from St Paul arrived in Duluth 11:30 PM, August 1, 1870.
The advent of this rail link was considered the most important event in the history of the state of Minnesota as well as in the railroad development of the country. The 154 miles of track connected the head of navigation on Lake Superior with the head of navigation on the Mississippi River. This opened up a viable means to transport goods to Lake Superior for shipping to Eastern markets.
The section of track from Thomson to Fond du Lac, known as the skally line followed the St Louis River through Jay Cooke Park. This portion of the original track had uneven terrain, a steep and long (nine mile) grade and high wooden trestles. These trestles were difficult to maintain and posed a fire threat due to the wood burning locomotives of the day. The Duluth Short Line Railway built an alternate route into Duluth in 1888 largely following the current Munger Trail eliminating the dangers if the skally line.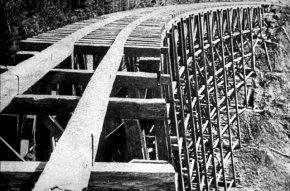 The LS&M became the St Paul & Duluth Railway and later a part of the Northern Pacific Railway which constructed railroad to the West bringing transcontinental shipment of goods to Duluth.
The present Lake Superior & Mississippi Railroad was originated in 1980 by a group of volunteers from the Lake Superior Transportation Club, taking the name of Duluth's first railroad and using a portion of the original track along the St Louis River for the current tourist excursion train.
YOU MIGHT ALSO LIKE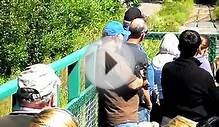 Lake Superior and Mississippi Railroad 2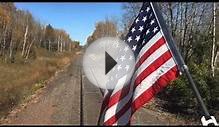 Lake Superior and Mississippi Railroad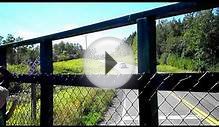 Lake Superior and Mississippi Railroad 3
Share this Post