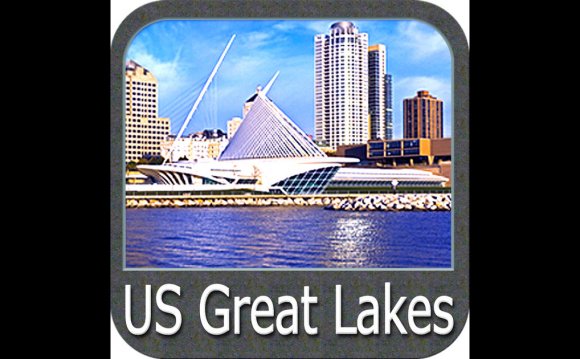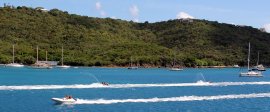 A Boatload of Nautical Products
NOAA's Office of Coast Survey, the nation's nautical chartmaker, provides a suite of products to help make maritime transportation safe for all users. These products, while keeping commerce safely moving through our nation's waterways and ports, provide valuable information to the recreational boating community as well. Explore the free NOAA nautical products available to help make your next trip an enjoyable one.
NOAA BookletCharts™ contain all the information of the full-scale nautical chart but is reduced in scale and divided into multiple pages for convenience. The BookletCharts help recreational boaters locate themselves on the water. Boaters like to put each page in a sheet protector and keep them handy. They are updated weekly and printable at home for free.
The United States Coast Pilot® expands on the information on nautical charts and provides sailing directions for U.S. coastal and intracoastal waterways and the Great Lakes. Within its nine volumes of supplemental information, the Coast Pilot provides information from channel and wharf descriptions to weather and ice conditions. Coast Pilot updates are continually posted on its website.
On the water and need information in near real-time? NOAA's nowCOAST, a web mapping portal, provides access to observations, forecasts, imagery, and geo-referenceed layers for all regions of the U.S. NowCOAST is updated at regular intervals throughout the day so boaters can stay aware of the ever-changing environment.
Understanding nautical charts is critical to navigating waterways. The U.S. Chart No. 1 provides descriptions for the symbols, abbreviations, and terms found on both paper and electronic navigational charts.
It's fun to learn the history of where you're sailing, and studying old charts sometimes reveal histories you never suspected. Our Historical Map & Chart Collection has over 35, 000 images, covering offshore and onshore sites. They include some of the nation's earliest nautical charts, bathymetric maps, city plans, and even a special collection of Civil War maps, charts and sketches.
YOU MIGHT ALSO LIKE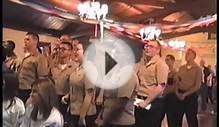 Morton Grove Hosts Recruits from Great Lakes Naval Base ...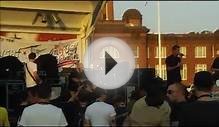 Taproot - Poem (Live @ Great Lakes Naval Base, IL) 7/3/12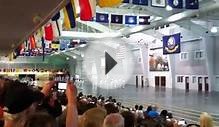 Great Lakes naval base
Share this Post